It's officially the slow season in the NFL. Players are enjoying time off away from the football field, while front offices and coaching staffs prepare for the upcoming round of free agency, trades and the draft.
That also means mock draft season is in full swing, with experts and analysts from across the country giving their picks and predictions for the 2020 draft class. The Dolphins currently hold three picks in the first round and are expected to be big players during the weekend.
It's no secret that tight end Mike Gesicki can play football. We saw his promise and commitment pay off in the latter part of the 2019 season, catching 23 passes and six touchdowns in the team's final six games.
But did you know Gesicki was a dominant basketball player in high school?
It may (or may not) come as a surprise that 6-foot-6-inch Gesicki was a force to play against on the court during his time at Southern Regional High School in Manahawkin, N.J.
He scored 20 or more points in 15 games during his senior season and constantly bodied opponents in the paint. And, on occasion, knocked down shots from behind the arc.
Dolphins To Host HBCU and RCI Combines
From March 27-29, the NFL will use the Dolphins Baptist Health Training Facility as the spot for the 2020 Historically Black Colleges and Universities Combine. In addition to the HBCU Combine, the Regional Combine Invitational (RCI) will be hosted during the same weekend.
Both combines will give athletes and draft prospects not invited to the national combine a chance to gain exposure to NFL scouts and teams. The official players list will be finalized over the next couple of weeks.
This is the schedule for the combine that weekend:
Format for the HBCU Combine:
Friday, March 27: Measurements and Club Interviews
Saturday, March 28: On-Field Workouts
Saturday, March 28: Measurements and Club Interviews
Sunday, March 29: On-Field Workouts
 Instagram Drip Tournament
It's the matchup of all matchups. It's drip versus drip. It's quarterback versus wide receiver. Right now, the Dolphins "Drip King" is being decided on Instagram right now.
For those unaware of what's been happening this week, The Drip Tournament has been taking place on the Dolphins Instagram and Dolphins Drip pages since Monday. The bracket-style tournament pitted the fashion choices of Dolphins players against their fellow teammates.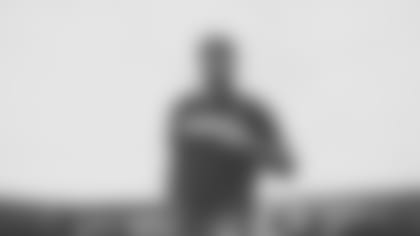 To take part in the championship round and help crown the Drip King, head over to the Dolphins Instagram and vote for who you think has the most drip in the Dolphins locker room! For drip updates throughout the season, follow the Dolphins Drip page on Instagram as well.