Preston Williams Ahead of Schedule
Midway through his breakout rookie campaign, Preston Williams' season was taken away on one play.
In Week 9 versus the New York Jets, Williams tore his ACL on a punt return, sidelining the him for the rest of the season. Now, just under three months removed from the injury, Williams believes he'll be ready for the season opener and hopes to be back in playing shape for training camp. Williams told Miami Herald reporter Barry Jackson that walking feels normal again and said the next step is to begin running.
That would be the ideal start he's looking for heading into the 2020 season. Before landing on injured reserve, Williams hauled in 32 receptions for 428 yards and three scores. The wide receiver out of Colorado State signed with the Dolphins as an undrafted free agent following the 2019 NFL Draft.
Williams put coaches and fans on notice early, performing well during the preseason and continuously showing out at practice. His play earned him a spot on the 53-man roster and he quickly made an impact with his first career touchdown catch in Week 1. Williams hopes to build on his rookie campaign and said he's excited to get going.
"The game has tremendously slowed down for me," he said. "I'm just excited for what year two has got in store for me."
Hard Rock Stadium Initiative to Eliminate Single-Use Plastic
It's been months in the making, but Hard Rock Stadium has halted the utilization of single-use plastics in the stadium. A project spearheaded by CEO Tom Garfinkel, the wheels are in full motion to continue toward the goal of minimizing the environmental impact of Hard Rock Stadium.
Ahead of Super Bowl LIV, the first shipment of Aquafina cans arrived at the stadium. According to an article from Forbes in November of 2019, the Hard Rock Stadium will eliminate "more than 2.8 million plastic items" that include cups, bottles and cutlery, among a handful of other items. The initiative has already begun with aluminum cups introduced during the Dolphins' Week 16 against the Cincinnati Bengals.
"We have an opportunity because of the scale of what we do at the stadium to make a change," Garfinkel said to Forbes. "The volume we do here creates a lot of plastic so if we can change that, we're making a big difference."
Three Days Until Super Bowl LIV
With preparations heating up, Hard Rock Stadium is getting ready to host thousands of football fans on Sunday when Super Bowl LIV kicks off.
Today, we take a look back at the last time the 49ers played a Super Bowl in Miami, a 49-26 win over the San Diego Chargers in Super Bowl XXIX. On January 29, 1995, Steve Young led his team to glory with a Super Bowl record six touchdown passes paired with 325 passing yards in the game. He threw three of his touchdowns to fellow Hall of Famer Jerry Rice, who collected 149 receiving yards in the process. Young claimed his third and final Super Bowl ring that night, leading San Francisco to become the first team to win five Super Bowl titles.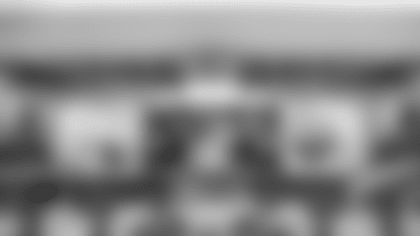 This weekend, the 49ers will look to win their third Super Bowl in Miami alone. A win for San Francisco would give them the most all-time in Miami Super Bowl history, breaking a tie between two other teams (Colts and Steelers).