It was NFL Play 60 Kids Day at the Super Bowl Experience Presented by Lowe's at the Miami Beach Convention Center and Preston Williams was among the Dolphins players on hand.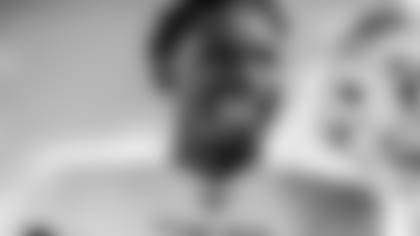 Along with interacting with schoolchildren and helping them navigate some of the football-themed activity station, Williams spent a lot of time signing autographs.
Partly because Williams wasn't wearing a Dolphins jersey and partly because his NFL experience consists of half a season, some of the young autograph seekers had to ask who it was they were approaching.
That isn't likely to happen again if Williams can build off of what was one of the best rookie seasons ever for a Dolphins wide receiver — even if it was cut short because of a knee injury.
Williams himself is anxious to see what he can do for an encore.
"I'm excited," Williams said. "I just want to build on what I did last year. Of course I've got more room to improve, but I'm excited about year two. The game has tremendously slowed down for me. I'm just excited for what year two has got in store for me."
After arriving as an undrafted free agent out of Colorado State, Williams not only made the 53-man roster, he earned a starting job.
He ended the first half of the 2019 season as the Dolphins' leader in receptions with 32, four more than DeVante Parker.
Unfortunately, Williams wouldn't play in the second half after sustaining a knee injury in the 26-18 victory against the New York Jets in Week 9.
But what he showed during those first eight games was very impressive.
His averages of 4.0 catches per game and 53.5 receiving yards represented the second-highest totals in each category, behind only Jarvis Landry in catches and Chris Chambers in yards. Landry and Chambers both were second-round picks.
Williams never really looked like a rookie in 2019, and he credited some of his teammates, as well as Head Coach Brian Flores, for his ability to make such a quick impact.
"I'm not going to say I gained that confidence in the season," Williams said. "Before the season, just being around those vets — Kenny Stills, Coach Flores, Ryan Fitzpatrick — being around a good group of guys gave me a lot of confidence, just how they would point me to the side and talk to me and telling I could be real good if I do these little things right. I've just been taking that in and just trying to perfect my game."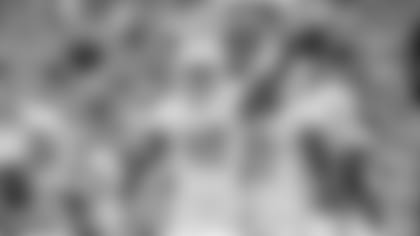 The next step for Williams will be getting back to form after the knee injury on the first Sunday of November.
But after his performance in the first half of 2019 and the way Parker closed out the season, it's easy to start thinking about the prospects of a dynamic Dolphins wide receiver tandem.
"I used to watch DeVante when I was in high school," Williams said. "DeVante is a real good person. He's a really great talent. Watching DeVante just light it up like that at the end of the season, can't wait to see how me and him are going to be a 1-2 duo next year."