Zach Thomas will find out in less than a week whether he'll be part of the Hall of Fame Class of 2020, but the former Dolphins linebacker isn't sweating it.
"Man, you know what, I already feel like I won," Thomas said during an interview on The Audible. "Just to be in the conversation, to me, is humbling because it's an individual award but it's a team game. You know of the great talent we had around me and JT (Jason Taylor) during those times with Jimmy Johnson, and that was fun. For me to get all the credit is kind of like, (nah), you know, but I'll take it."
Thomas is among the 15 modern-era finalists hoping to be among the five selected to join the 15 members already chosen for the Class of 2020.
Along with Thomas, the finalists are S Troy Polamalu, RB Edgerrin James, DT Bryant Young, DE/DT Richard Seymour, FS John Lynch, S Steve Atwater, S LeRoy Butler, WR Reggie Wayne, WR Torry Holt, WR Isaac Bruce, LB Sam Mills, T Tony Boselli, G Alan Faneca and G Steve Hutchinson.
Thomas was asked on The Audible whether he had put on a mustard yellow jacket, you know, like the one he'll get if he gets elected to the Hall of Fame.
"I never do that," he said. "That's not me. That's not really me to be out to campaign or anything like that. That's not me. I feel like, man, the game has been so good to me, for me to expect anything, that it owes me something? No, man. It doesn't owe me anything. It gave me everything. From purpose to family to just a great life down here. I'm very grateful."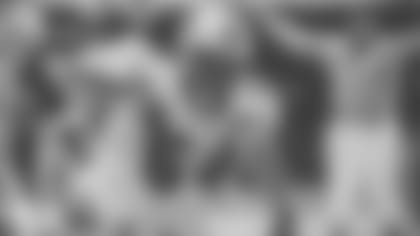 In his 12 seasons (1996-2007) with the Dolphins, Thomas earned seven Pro Bowl invitations and was named All-Pro five times. He averaged an amazing 136 tackles per season, with six seasons with more than 150 tackles.
In addition, Thomas had 17 career interceptions, including four he returned for touchdowns, as well as eight fumble recoveries and 20.5 sacks.
The 1996 fifth-round pick from Texas Tech is hoping to become the 11th Dolphins member elected to the Hall of Fame after Don Shula, Nick Buoniconti, Larry Csonka, Bob Griese, Jim Langer, Larry Little, Dan Marino, Dwight Stephenson, Jason Taylor and Paul Warfield.
That doesn't include Johnson and former Dolphins director of personnel and pro scouting George Young, who both are among the 15 members of the Class of 2020 who have been announced.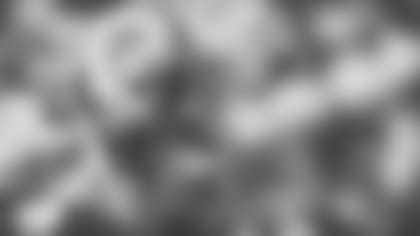 Thomas said he will be traveling to Canton this summer no matter what happens Saturday because he wants to be there for Johnson's induction ceremony.
The question is whether he'll be there as an inductee as well.
"If I deserve to make it, I'll make it, plain and simple," Thomas said. "Because the rest is all ego. And if I don't, I don't. But it doesn't take away … because you remember when I came in a as a rookie in '96, I was just a big meathead, me and Larry Izzo, just ready to go. We were just trying to make the team. 'I want to make special teams.' And then looking back at it, when I was 8 years old coming from a small town in Texas, I never imagined this. You just keep pushing the bar higher and higher and higher, and for me to be in the conversation, come on, man."