Trace Armstrong was thrilled to watch his former coach Jimmy Johnson get elected to the Pro Football Hall of Fame. Now, the sports agent and former Dolphins defensive end is hoping to see former teammate Zach Thomas get the same honor.
Thomas, who is hoping to become one of the five modern-era selections among the 15 finalists when the vote takes place Feb. 1, played with Armstrong for the first five of his 12 seasons with the Dolphins.
"For Zach, I think he absolutely deserves to be in the Hall of Fame," Armstrong said during an interview on The Audible. "He was a Hall of Fame player. Some guys, God reaches down and touches them, and they're great. They're great because certainly you work hard and all those things, but God gave them more ability than some other people. Zach is somebody who made himself a Hall of Fame player. He willed himself into being a Hall of Fame player. He absolutely deserves to be there."
Armstrong actually had the opportunity to play for two Dolphins Hall of Fame coaches — he played one season under Don Shula after being acquired in 1995 in a trade with the Chicago Bears, where he played under Hall of Fame tight end Mike Ditka.
It was in Armstrong's second year that Johnson arrived as head coach and drafted Thomas out of Texas Tech in the fifth round of the 1996 NFL draft.
It didn't take Armstrong long to figure out there was a lot to like about Thomas, even if he didn't necessarily think Thomas was going to become quite the player he turned out to be.
"It's funny, I remember that first minicamp really well," Armstrong said. "Zach and I spent a little bit of time together. Those were very physical minicamps, particularly Jimmy's first year. It was really like being at training camp without pads on. Zach made almost every play. He just jumped out at you. You turned the tape on to watch practice and he made almost every play. Sideline to sideline. Great linebacker instincts. You could see it right away.
"It's hard to tell sometimes. You have guys flash like that in the minicamps, especially when there aren't pads on, but really what I thought is, OK, that's going to be a big-time special teams player for us and then maybe he's like a fifth or sixth linebacker.
"And then he had a great offseason and then we got into training camp and it was maybe the end of the first week, and if you guys remember, Jimmy brought in Jack Del Rio to kind of be the anchor of our defense. He understood the calls and everything else and it was really clear after about that first week of training camp, think about that, 10, 12 practices, this guy is going to be special. They ended up releasing Jack a couple of weeks later and Zach was the starter. He got it right away."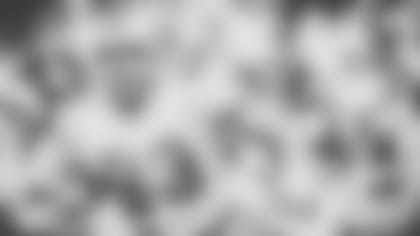 Thomas and Armstrong were two key members of a Dolphins defense that by 1998 became among the best in the NFL. Miami finished third, fifth and sixth in 1998, 1999 and 2000, three seasons that ended with playoff appearances.
"One of the things you loved was just his enthusiasm for the game," Armstrong said. "We had a great bunch of guys, guys that liked to compete, guys that would practice. Zach brought it every day. He brought it in practice, he brought it in the meeting rooms. I was a little bit older when he came in, Zach and Larry (Izzo), they were good for me. An older player. You're hurtin', all that stuff, their enthusiasm for the game kind of got me excited again.
"He did his homework. He really worked at it. He grinded the tape. We were fortunate. We had a good group that way. We had a really smart defense. You had Pat (Surtain) and Sam (Madison), Brock Marion, another smart player, Jason Taylor, another smart player. We really understood the game and what was going on around us. Zach was just one of those young guys, he didn't need a lot of poking, he didn't need a lot of prodding. His preparation as a rookie was better than most veteran players you would come across."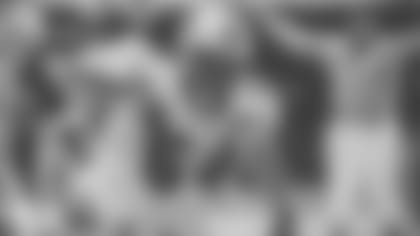 Ultimately, it was the preparation, dedication and determination that really wowed Armstrong.
"It's that incredible desire," he said. "It's the will. Sometimes you make plays and then there are other times where you will yourself to make plays. That was Zach. He's a guy, if he were a hunting dog, he'd be the hunting dog that ran until his heart stopped. That was the way he played. One of the things that made Zach exceptional was just his overall instincts.
"I don't know, he had 17 or 18 interceptions, 20 or so sacks in his career, it's a rare combination and the scheme we played, he was a great cover linebacker. The way we played defense at that time, Zach had to be able to run with a tall tight end and cover him down the seam, cover him down the middle of the field and carry him for 20, 25, 30 yards. To me, you look at all of them, I think he was one of the most complete inside linebackers to ever play the game."