Sam Eguavoen: His Journey To The NFL
From the moment he arrived in Miami, Sam Eguavoen has been making an impact with the Dolphins.
As an early standout in training camp, the dedicated linebacker didn't shy away from being a key contributor in practice and preseason games. Back in August, linebackers coach Rob Leonard praised Eguavoen for his physicality and "the fundamentals" he displayed during camp. The former CFL standout kept his will and desire to play in the NFL, making the 53-man roster as a 26-year-old NFL first-year player. He became a regular contributor on defense and special teams, playing in all 16 games, piling up 40 tackles and 3.5 sacks during his rookie campaign.
Eguavoen went through great lengths and high hurdles to make it to the NFL. Watch and listen—from Eguavoen's own perspective—to how a young linebacker from Garland, Texas, went from an unwanted college prospect to an everyday piece on the Dolphins defense.
Four Days Until Super Bowl LIV
We're getting closer and closer to the NFL's marquee matchup of the season between the San Francisco 49ers and Kansas City Chiefs. With just four days between today and Sunday, we take a look back at Super Bowl XXIII, one of Joe Montana's four Super Bowl titles during his illustrious career.
On January 22, 1989, Montana completed 23 of his 36 passes in the 20-16 victory over the Cincinnati Bengals. Paired with his 64 percent completion percentage, Montana threw two touchdowns in the contest, famously connecting with wideout John Taylor to cap off "The Drive." It was the 49ers' first of two wins in a Super Bowl taking place in South Florida.
Montana's MVP-worthy performance came second to fellow teammate and Hall of Famer Jerry Rice. Rice finished the game with 11 receptions on 15 targets for 215 yards and one score. It would end up being Rice's only Super Bowl MVP from his three championship victories.
Multiple Former Dolphins Return To South Florida
There's a handful of former Dolphins coaches and players with their fingerprints on year's Super Bowl. For some of them, the return to South Florida feels like a homecoming. For others, it's business as usual. We take a look at some of the individuals working in South Florida during Super Bowl weekend.
Sam Madison: The former lockdown cornerback for Miami has returned to South Florida. During his nine seasons with the Dolphins, Sam Madison was a key part of the Dolphins defense that made five straight playoff appearances. Madison went to four Pro Bowls and was a First-Team All-Pro twice in his Dolphins career and his 31 interceptions rank third all-time in team history. Now an assistant on the Chiefs coaching staff, Madison is looking for his second Super Bowl championship (he won with the Giants in 2007-08). Check out how much South Florida means to Madison and why he considers this place his forever home.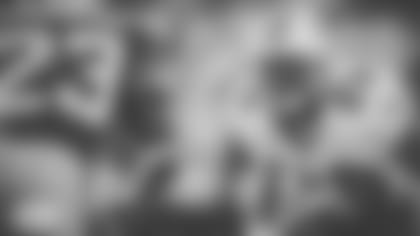 Wes Welker: Wes Welker is looking his first Super Bowl victory, but he isn't a stranger to the big game—he's played in three of them (two in New England, one in Denver). But a return to Miami could spell the end of his Super Bowl drought. The 49ers wide receivers coach played three seasons with the Dolphins, piling up over 1,100 yards on 96 catches, before being traded to New England. Welker found his niche in the Patriots offense, becoming one of the league's dominant slot receivers during his career. From the Sun-Sentinel, Dave Hyde highlights Welker's (and Sam Madison's) journey back to South Florida.