The Dolphins' run of bad luck continues.
Cornerback **Cordrea Tankersley** is done for the season after Head Coach Adam Gase said Friday the injury he suffered at practice was a torn ACL.
Tankersley will become the 11th Dolphins player to go on injured reserve when the team makes that transaction, joining **Luke Falk**, **Albert Wilson**, **MarQueis Gray**, **Chase Allen**, **Jake Brendel**, **Daniel Kilgore**, **Josh Sitton**, **Vincent Taylor**, **William Hayes** and **Mike Hull**, who was activated off IR this week.
A third-round pick from Clemson in 2017, Tankersley appeared in six games this season and had four tackles.
"It's a shame because he was pushing to come along and we felt like we had him in a good spot and he was competing," Head Coach Adam Gase. "He was practicing better. It's just a young player gets hurt, it's tough for them to handle it. He'll back at some point the way that those ACLs seem to be; guys come back from those. It'll be good to get him back when we can."
Tannehill talk: While **Ryan Tannehill** continues to be sideline by a shoulder injury, Head Coach Adam Gase continues to express his support for his quarterback and his belief that he's only going to get better moving forward. Gase has been consistent in his support of Tannehill since he took over as Dolphins head coach in 2016, but he offered perhaps his strongest words yet Thursday. "We've made a lot of strides since we started in 2016," Gase said. "He had some good seasons before I got here, I know that. We did some different stuff that year. We leaned on the running game and worked off the play-action stuff. He does a great job with zone read stuff. When you have an athletic guy that can move around as much as he can, and then his arm strength has been something …I've never been around before where we hit like the pass we hit against Tennessee where he throws it 50-plus yards in the air and the guy never breaks stride. I mean, he has some rare qualities that you can't find in a lot of guys. Physically and the more that he keeps playing and he keeps learning game to game, that's something to me that puts him in a position to where, where's our ceiling at? I don't think we're close to it. I think we just keep getting better, keep finding ways to maximize all his skill set because it becomes a problem for the defense. It's hard to defend him when you don't know what he's going to do. Is it going to be zone read? Is he going to sprint out? Is he going to run a naked (bootleg)? Is he going to go play-action? Is it a drop-back? Are we running the ball? There's a lot of things they've got to defend." Tannehill will miss his fourth consecutive Sunday against the Jets with what is a shoulder capsule injury, but Gase has been consistent in saying that he will return as the starter once he's healthy enough to play.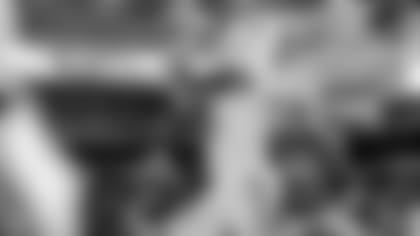 Stills status: Wide receiver **Kenny Stills** practiced for the first time this week, raising hopes he could play against the Jets on Sunday. Gase said even though Stills doesn't have to show him anything in practice, it still was important for him to take part from a physical standpoint. "It was good to see him practice," Gase said. I really wanted to see him practice just so I could see him run and see how he feels the next day. I do not want to take a chance of he's active, he plays, something happens, we have a huge setback. I just need him to just shoot me straight and we'll go from there."
Derby decision: Tight end **A.J. Derby** has missed the past four games because of a foot injury, but he could be on track to make his return against the Jets after being a full participant in practice all week. "I think we've got a good chance," Gase said. "We really wanted to push him this week. The thing is, I don't think he's going to be 100 percent. He's always going to have some kind of pain. We just got to figure out where he is hurting because my biggest concern was in the run game or pass protection, was he going to be able to hold up against defensive ends that are bigger than him? With my biggest concern, it seems like things have gone well this week. I'll have a better idea probably tomorrow and Saturday as far as how he feels after these last two practices because these are the more physical ones. Once we get word from him how he feels, then we can make a decision."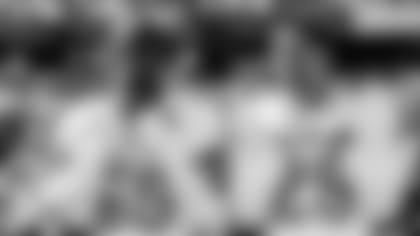 College pride: Before the Dolphins take the field against the Jets on Sunday, there'll be a big college game the previous night between Alabama, the No. 1 team in the first BCS playoff rankings, and No. 3 LSU. That's meant a whole lot of trash talking this week among Bama alums Minkah Fitzpatrick and Kenyan Drake and LSU alum **Davon Godchaux**. Fitzpatrick started things off by predicting an Alabama victory with a score of 42-10. "(Godchaux) wasn't too happy with it," Fitzpatrick said with a big smile. "But he knows who's going to win the game. He thinks they're going to give us a good game, which I think they will. It's just a little bit of trash talk, but he understands who's going to pull out the win." The Dolphins will be at their team hotel when the game is played Saturday night and no doubt will be watching. "We'll be talking plenty of trash against each other, Kenyan Drake too," Godchaux said. "They're going to team up on me. I'm just ready to watch a good smash-mouth game. LSU-Alabama, always a great game. I'm just ready to watch a great game." Godchaux closed things out with a prediction: "The winner of this game will win the national championship, mark my words."