The team will reconvene Monday for the start of Phase Two of the offseason program, a phase that will last three weeks and will precede Phase Three, which will feature three weeks of OTAs plus the mandatory minicamp June 4-6.
"I think guys are in decent shape," Flores said. "Guys are giving great effort. Guys are really working hard to learn the information and they're really focused on improving on their techniques, which is what this is about. It's a teaching camp, like we talked about the other day. We've tried to harp on that as a staff: let's focus on improving on your individual techniques and learn the basic information of our offense, defense and special teams."
Tight end **Mike Gesicki** is back for his second season with the Dolphins with a new jersey, more weight and better conditioning. He's hoping it adds up to a big step forward in 2019.
The jersey number actually is Gesicki's 88 from his day at Penn State, a number he couldn't have last year because it already was worn by wide receiver Leonte Carroo.
Gesicki said he now weighs 253 pounds after playing at 240 as a rookie last year and is hoping the added weight will make a difference.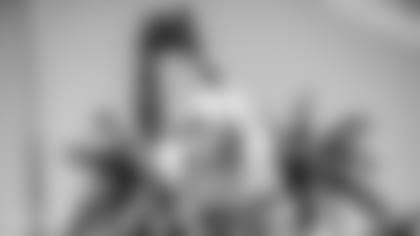 "I've been training each and every day with the mind-set that I'd come out here and be the best version of myself," Gesicki said. "I think I put myself in a position to not only be effective in the passing game but also in the running game. I feel like I'm in much better shape than I was this time last year. That's where I'll be at my best when I play fast and I think last year, especially when I got here, the heat took me by surprise and I wasn't in great conditioning shape. My thing is I need to go run fast and run by people and make plays in the passing game. It took a while to kind of get into that shape to get there."
Gesicki, who caught 22 passes for 202 yards last season after joining the Dolphins as a second-round pick, said he did some self-scouting in the offseason.
"I saw a lot of good and a lot of bad, a lot of stuff to improve on and a lot of stuff that I can take in and bring in to my game this year as well," he said. "But that was expected. I was 22 years old, playing my first year in the NFL and learning on the fly and doing some things that I'd never been asked to do before and all that kind of stuff. I'm somebody that can be my biggest critic. I was able to go back to the film and learn from what I need to."
At 29 years old, seven-year NFL veteran **Dwayne Allen** is the oldest tight end on the roster, and he's already embraced playing a leadership role.
"That's my job here," said Allen, who signed with the Dolphins on March 9. "I'm the veteran guy in the tight ends room. I want to make sure that we as a corps are able to go out there and execute our job."
Gesicki, for one, said Allen already has made his presence felt in the tight end room.
"He's awesome," Gesicki said. "He's an unbelievable guy. (He's a) really natural leader. He does a great job vocally. He's kind of like a second coach, honestly. If (Tight Ends) Coach (George) Godsey is busy, I feel like I can go up to Dwayne and I can be like, 'Did you see that route? What did you think? Did you see that front? Was that the right guy?' All that kind of stuff. He just grabbed me when we were walking off the field and still gave my coaching points. It's cool to have that presence."
"I'm tired of that run honestly, to be 100 percent honest," Ballage said. "I just want to move forward. I don't necessarily want to go back to last season because we have new opportunities moving forward. I don't want to dwell on that stuff, but I'm excited about what's going to happen moving forward."
With changes at the running back position and the promise he showed in 2018 as a rookie fourth-round pick, Ballage has reason to be excited about the upcoming season.
It's obviously way too early to be talking about roles on offense, defense or special teams, but it's logical to think Ballage's opportunities will increase in 2019.
Ballage said he enjoyed playing with veteran Frank Gore last season, adding the two have remained in contact almost every day even after Gore signed with the Buffalo Bills in the offseason.
"He's like a big brother to me," Ballage said. "He took me under his wing since the moment I got here. Just having the opportunity to have somebody like that in your corner is always a win.
"Having a chance to have Frank here and teach me a lot of things obviously was great for me. But now, hopefully I'll get more playing time and be able to show what I can do."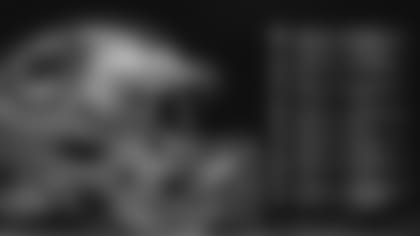 It will begin Thursday, Aug. 8 against the Atlanta Falcons at Hard Rock Stadium at 7:30 p.m. and be followed by the game against the Tampa Bay Buccaneers at Raymond James Stadium on Friday, Aug. 16 at 7:30 p.m. That game will come after the Dolphins and Buccaneers hold joint practices in Tampa.
After the previously announced FOX game against the Jacksonville Jaguars at Hard Rock Stadium on Thursday, Aug. 22 at 8 p.m., the Dolphins will close out the preseason Thursday, Aug. 29 against the New Orleans Saints at the Louisiana Superdome at 8 p.m.
Head Coach Brian Flores spoke about his mother's battle with cancer at the Dolphins Cancer Challenge Celebrity Golf Tournament in early February and again at the **DCC main event April 6** after she had passed away, but he was asked by the media about his loss for the first time Thursday.
"That was obviously hard," Flores said. "She's someone I think about on a daily basis. I wish she was here to kind of enjoy this with us, but she's with me all of the time. I would say she wouldn't want me to kind of dwell or be upset. She would want me to have peace. I'm sad, I'm unhappy, I miss her, but I have peace in knowing that I did everything I could to make her proud, as well as my brothers. They did the same thing. We all have peace with that."