It's hard to believe that 10 years have passed since Jim "Mad Dog" Mandich fired up the large gathering of riders lined up at dawn in front of what was then called Sun Life Stadium before the very first DCC. His unmistakable voice and smile set the tone for a special weekend around South Florida as cancer fighters from all over joined him in the fight against this ruthless disease that ultimately took his life less than six months later.
Now here we are, at the start of a new decade, about to usher in DCC X at the same stadium but with a different name – Hard Rock Stadium – and a different look. The cause remains the same, only with more names having been added to the list of those directly and indirectly affected by cancer.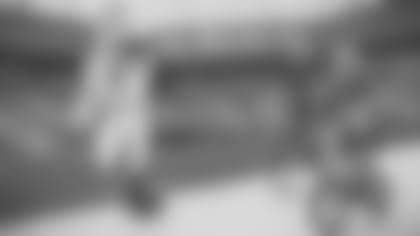 Having been among those inaugural riders on that November weekend in 2010, I find lots of inspiration in just how far we've come with the event and in the advances made by the University of Miami's Sylvester Comprehensive Cancer Center. After a five-year hiatus, I am looking forward to getting back in the saddle of my bicycle and pedaling my way across the finish line, and should the current weather forecast hold true, I should be able to avoid the pratfalls that awaited me that first time around.
To this day, I will never forget my first DCC experience, from beginning my 30-mile ride in Fort Lauderdale that beautiful Saturday morning on my old and battered mountain bike freshly equipped with road tires to fighting a strong headwind and a nasty downpour as I made the turn off of University Drive onto Dan Marino Boulevard towards the stadium.
As I recounted back then for Dolphins.com in my capacity as the website's senior writer, I truly felt the push of my late father, Barry Kent, who lost his battle with prostate cancer in 1994, guiding me across the finish line. The fact that my son and his namesake, just 6-years-old at the time, was waiting for me in the tunnel leading onto the field only filled me with more strength. It was a seminal moment in my life, to be able to complete a grueling ride like that, without the proper training, in support of such a worthy cause and one so close to my heart.
The adventure that transpired in between the sound of the starting gun near the Intracoastal Waterway in Fort Lauderdale and the sight of my little boy smiling from ear to ear as he shouted, "Let's ride, Dad!" on our way out of the tunnel was an incredible one. There was a strong sense of camaraderie among all of the riders, from the serious ones capable of getting their bikes up to and even over 20-miles-per-hour to the novices like myself.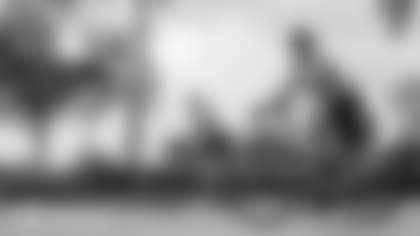 I vividly remember sticking with my good friend, Jeff Peck, as we left the last water stop on I-595 to complete the journey. We rode together for a spell before he sped up to catch up with a faster group and then I found myself alone for the last two-mile stretch, shouting at the heavens when the rain began to fall and then summoning every last bit of will power to do one more lap around the stadium before entering that tunnel.
After allowing my body to recover, I sat down in front of this very keyboard to share my experience and my tribute to my father. Days later, as I boarded the team charter for the next Dolphins road game and headed down the aisle towards my seat, Jim Mandich reached out and grabbed my arm, gave me a nod of approval and told me my father would be proud. I will treasure that as well forever.
The next year, I tried the 40-mile Miami ride but cramped up six miles short of the finish line, and the following year due to health reasons I stuck with the virtual ride. My triumphant return for DCC IV culminated with the 45-mile Boca ride and left me with an immense feeling of accomplishment.
In the years that followed, we all lost family members and friends to cancer, including my former business partner and good friend, Samuel Chi. Recently, a former hockey teammate of my son's, Cole Vacarella, was diagnosed with osteosarcoma in his shoulder and has a strong community behind him. I ride for all of them and as always, in the memory of my father.
Now my "little boy" is 16 and the spitting image of his grandfather. I can't wait to see his smile again at the finish line, along with that of my lovely wife, Amy.