Through three games, we have seen some positive stretches, clear indications that this team is beginning to grow up, beginning to understand the required level of efficiency necessary for bottom line success.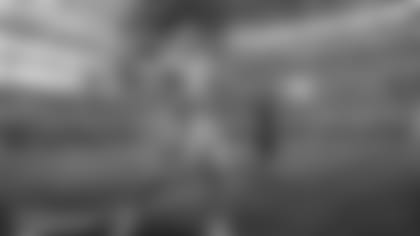 Now it's about building off of that, about turning those positive stretches into something more sustained and about putting together some scoring drives and some game altering plays on defense.
Sunday against the Los Angeles Chargers at Hard Rock Stadium would certainly be a great time to start. This team is due for something good to happen, but you've got to earn it and that means raising the level of play several notches over what we have seen so far. That means executing in the red zone and finding balance on offense. That means a consistent pass rush and some big plays on defense.
It's one thing that the Dolphins showed improvement last Sunday at Dallas and that's certainly promising. But when you still lose by 25 points, when you see so many scoring opportunities slip away, it has a way of tempering all of those positives.
"We work too hard," said running back Kenyan Drake. "We don't take moral victories."
Or as fellow running back Kalen Ballage put it: "I'm seeing progress, but at the end of the day it doesn't go on the schedule as progress. It's a win or a loss."
I believe Sunday presents a good opportunity for this team. What they do with that opportunity is entirely up to them.
The Chargers, a playoff team a season ago, are 1-2 and traveling cross-country for a 1 p.m. east coast start. Yes, they are talented. No doubt they have a pair of defensive ends that could cause serious problems for this ever-changing offensive line. Most assuredly the Dolphins will have their hands full trying to outwit 37-year-old quarterback Philip Rivers who still plays at a very high level.
"He likes to put a lot of stress on a defense," said coach Brian Flores of Rivers.
But the last time Rivers played in South Florida was five years ago and he had one of the most forgettable days of his career, throwing for just 138 yards and three interceptions in a 37-0 loss. I'm not comparing this Dolphins team to that one because only a couple of players remain from that team. I'm simply pointing out that the challenge may not be quite as imposing as the first three games of the season. Then again, if the Dolphins don't play well, it really doesn't matter.
It's got to begin with quarterback Josh Rosen, starting his second game for the Dolphins and first at home and certainly buoyed by some good moments against the Cowboys last Sunday. But good moments are one thing; touchdown drives are quite another. This team has scored 16 points in three games. That's got to change. Rosen needs to assert himself as the leader of this offense and needs to do so by being aggressive and staying aggressive.
"Need to give my guys some chances to make plays," is how Rosen put it.
The possible return of wide receiver Albert Wilson and safety Reshad Jones from injuries could provide a big boost. So could the following five objectives, if achieved:
Execute in the red zone: The Dolphins have scored only once this season in five red zone opportunities, three of those misses coming against the Cowboys. You can't drop passes. You can't lose fumbles. You can't get stuffed on three straight running plays inside the 10-yard line. You know this has been an emphasis all week in practice. It's important to start seeing results.
Give Rosen time: Between a big trade and injuries, the Dolphins have been playing "what's my line" on a weekly basis. We really won't know the starting five until Sunday since tackle Jesse Davis is hoping to play despite a sore elbow and guard Danny Isidora, who started last week, is now on injured reserve. Regardless, the Dolphins must keep Rosen upright and that means slowing down a pair of enormously talented defensive ends in Joey Bosa and Melvin Ingram. This could turn out to be the key to the game.
Make Rivers feel 37 years old: That means establish a pass rush early on, get him out of his comfort zone and force him to go to his second or third options. Rivers is a gifted player, but is most gifted in his ability to evaluate a defense and make the proper adjustments, sometimes just a second before the ball is snapped. The defense needs to dictate what Rivers does, not the other way around.
Xavien Howard containing Keenan Allen: Howard had a rough time last Sunday against Amari Cooper and now he faces a receiver every bit as talented in Allen. Think he's important to the Chargers' offense? Allen has 29 catches through three games. The next closest receiver has 19. It is incumbent on Howard to keep Allen in check.
Find a finishing kick: OK, it doesn't have to be a kick, but if Jason Sanders wants to win it in the final seconds, that would do just fine. What we're talking about, though, is the Dolphins playing their best in the fourth quarter, which they have yet to do this season. Somebody needs to make a difference. A big pass. A big stop. A special teams play. Doesn't matter where it comes from; it simply has to happen.