On this first Monday morning of the NFL's new calendar year, with free agency well underway, let's review what the Dolphins have already done — accompanied, of course, by some priceless insight:
The plan is well in place. We see signs of it in everything the Dolphins have done so far. They are reducing payroll and collecting draft picks. They are making smart, well-calculated decisions with a long-term view. Some are already projecting the Dolphins will have more than $120 million in salary cap space next year and, as of right now, they'll have an extra draft pick in the fourth and seventh rounds. But you just know more picks are coming, probably at least one or two compensatory picks. That's the mindset of General Manager Chris Grier. He is building this piece by piece, draft pick by draft pick, acquiring as many as possible to fortify this roster and further his options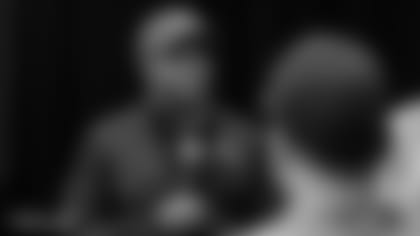 This type of structure and fiscal discipline is long overdue for this franchise. Signing one or two players to huge contracts never translated into the desired effect. Give Grier credit for staying the course over these first few days and avoiding the temptation of overspending. Nobody said it would be easy, but it's the only way to get younger and better, the only way to escape the depths of mediocrity.
We heard the talk early on. Now we're seeing it in motion. Can it test our patience? No doubt about it. You see so many great players signing enormous contracts this time of year and there has to be a tinge of jealousy. But it is the big picture that should overshadow everything else, the big picture that is the basis for every decision Grier and his staff have made. I say: Isn't that refreshing?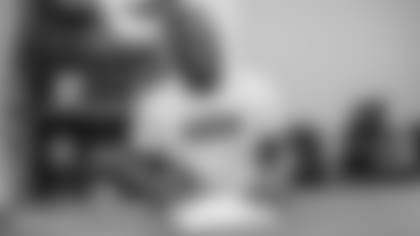 The major headline from the first few days of free agency had to be the trade of quarterback Ryan Tannehill to the Tennessee Titans. Put simply, it had to be done. Tannehill's time had come and gone. He had seven seasons here and it was clear both parties would benefit from a respectful parting of the ways. I wish Tannehill well with the Titans. He's a good person, a great husband and father, a hard worker and as tough as any player I have covered. But this is a bottom line business and the bottom line is that Tannehill was never quite good enough, and at times never quite healthy enough, to help produce any more than one winning season. But a class act? To the day he left the building for the final time.
Once again Grier and his staff deserves credit for having the patience and perseverance to get good value for Tannehill in addition to saving an estimated $33 million in salary cap space over the next two years. A fourth round pick in the 2020 draft is a nice return – the Dolphins also gave the Titans a sixth-round pick this year and got a seventh-round pick back -- and could serve as a valuable bargaining chip as well. I truthfully never thought the Dolphins would get a draft pick as high as a fourth rounder for Tannehill. But some creative financial maneuvering, along with a willing partner in the Titans, made it happen.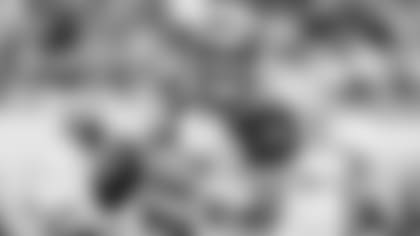 The Dolphins announced Monday they have signed veteran quarterback **Ryan Fitzpatrick**. He brings the experience at that position the Dolphins need regardless of the role he plays. Fitzpatrick is entering his 15th season and has started 126 games so there isn't much he hasn't seen. And as far as an upside goes, he became the third quarterback in NFL history last season to have four 400-yard passing games, joining only Peyton Manning and some guy named Dan Marino. But he was the first to do it in three straight games. He is Harvard smart, loves the vertical passing game and will serve as an excellent mentor for the young quarterbacks on the roster or any other quarterbacks added over the next few months.
Meanwhile, some of the decisions made over these first few days I know were brutally difficult. It wasn't easy, I'm sure, saying goodbye to a player like Cam Wake, who has meant so much to this franchise and who will undoubtedly go down as one of this team's all-time great defenders, **but as I said in my column a few days ago**, there just wasn't a spot for a 37-year-old defensive end when you're thinking long-term. Now Wake is Tannehill's teammate again with the Titans. How strange is that?
A few words about running back Frank Gore, who signed with the Bills early in free agency. It was a total joy covering him in his one season with the Dolphins. He is a great player, a sure fire future Hall of Famer, and has the type of presence you feel fortunate to be around. Now he is with the Bills for a 15th season in the league and, after what I witnessed last season, he sure seems like he's got some productive days still ahead of him. Remarkable for someone who'll be 36 next season.
The Dolphins are locked and loaded at tight end, the one area I can say with confidence that is set for next season. With the free agent signings of **Dwayne Allen** and **Clive Walford**, five tight ends are under contract and that includes 2018 draft picks **Mike Gesicki** and **Durham Smythe**, as well as **Nick O'Leary**, re-signed toward the end of last season. This is obviously an important position for the type of offense this new coaching staff plans to employ and with the assortment of talents of these players, flexibility won't be an issue. Could one of them play some fullback? Will be interesting to see how this competition plays out.
The other signing in the first few days of free agency was cornerback **Eric Rowe** to a one-year contract, another former New England player this new staff is well acquainted with. Rowe, a second-round pick by the Eagles in the 2015 draft, fits the mold of what this team is looking for: A young player with a nice upside who could become a long-term solution.
So now we enter the second stage of free agency, where so many of the top players have already been accounted for, and this is where better deals can be had. I would imagine this is when Grier will take things up a notch, but with the same unwavering discipline, fiscal restraint and big picture mindset that he has exhibited in everything he has done since taking over the football operation in early February. That, it is now certainly clear, is going to be the norm moving forward.