They found their lockers. They met their teammates. They attended meetings. They took part in practice. They got a quick tour of the training facility. And they began the process of learning a new playbook, adjusting to a new environment, understanding a different culture and, perhaps most of all, embracing the urgency of this moment.
They've got a whole lot to learn and not much time to learn it.
It's a challenging time, no doubt. In fact, I'm not sure I can ever remember this much incoming traffic in the Dolphins' locker room this close to the start of a season. But this is part of the new reality for the Dolphins as they embark on this massive re-build predicated on their long-term vision more than a short-term solution.
The next several days leading up to Baltimore will be long and consuming for these dozen new players. Each never imagined he'd be opening the season in South Florida, playing for a new team, learning a different system, trying to make up so quickly for lost time.
Think the lights are going to be on late this week at the Dolphins' training facility? There might even be a few all-nighters.
From best I can tell, the Dolphins are counting on many of these 12 players to contribute this Sunday. One or two could even start. It's not about getting in shape because all of them were on rosters this summer; it's more about the mental part, the ability to grasp a different system, decipher a new playbook and try to build some sort of comfort zone with those around them.
On Monday, it was all very new.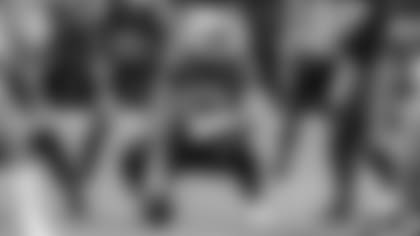 What we often tend to overlook during times like this is that every one of these players has their own unique story, that lives have been disrupted and families have been separated. One minute you're sitting on the couch at home relaxing with your new bride, as Boehm was in Indianapolis on Friday afternoon, the next minute you get a phone call and in what seemed like a heartbeat later you're on a flight to South Florida.
"Got in town late Friday," said Boehm, "spent most of the weekend at the facility. Hated to leave my wife and dog, but hopefully they'll be here soon."
Boehm says he'll be ready to play Sunday if needed, that the fact he played for Dolphins offensive line coach Dave DeGuglielmo last season with the Colts is a built-in advantage that he hopes will escalate the entire process. "I love the guy," Boehm says of DeGuglielmo. "I know what he expects."
But he's got six days to pick up what most of his teammates have been doing for six weeks. "It's all about what you do with those six days," he says.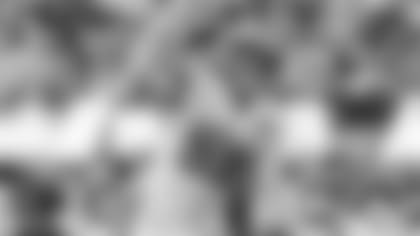 Across the locker room, linebacker Vince Biegel, acquired in the Kiko Alonso trade with New Orleans, is talking about his wife and little girl. "We expected to be in New Orleans at least all of this year," he said. "We thought when I made the 53-man roster there, it was all set."
He got started at dawn Sunday morning. Took his physical. Met with the coaches. Got the playbook. Found out where the cafeteria was. Then he started asking questions. 
Biegel, you see, has every intention of playing on Sunday. He was a core special teams player with the Saints and played some linebacker in passing situations. He has visions of doing even more with the Dolphins.
He was back at the training facility at 6:10 Monday morning. "I'm playing catch-up," he says. "But I'll get there. I want to help this team as quickly as I can."
Then there's offensive tackle Julien Davenport, one of the many pieces acquired in the mega trade with Houston for Laremy Tunsil. Davenport is 6-foot-7, 324 pounds so he was easy to identify on his first day in the Dolphins' locker room. Like so many of the others, Davenport wants to play Sunday, expects to play Sunday, and is not overwhelmed by the quick turnaround.
"I can handle it," he says. "I love this game."
Davenport got news of the trade late Saturday afternoon. Less than 24 hours later, he was at the Dolphins' training facility. The Tunsil departure has left a hole at left tackle and Davenport started 13 games there last season for the Texans. He sees some similarities in terminology and that will help. Just to be sure, though, he plans on carrying around index cards to constantly test himself.
"I'm taking plenty of notes," he says. "I'll do whatever it takes."
So the hurry-up has begun. Twelve players joining a team just days before the season opener, each looking to use this sudden change of scenery as a way to re-start their careers and all of them trying to squeeze a whole lot of learning into a short amount of time.