It's time for a brief pause to reflect. We are one-quarter done with the season. We now have enough of a sample size to see trends, to have a feel for strengths and weaknesses and to better understand the identity of a team that had been playing remarkably well before regressing against the Patriots.
So let's take a closer look at some of the important areas of this team to gauge where they are, where they've been and where they need to go with 75 percent of the regular season now in front of us:
Passing game: The first three games were encouraging, the Patriots game not so much. But when you look at the big picture, taking all four games into account, you see more big play potential, and certainly more flat out speed, than this team has had in a while.
**Ryan Tannehill** has already answered the most important question: He is healthy and has no restrictions. Beyond that, what stands out most is that his deep passes have shown significant improvement. I had thought the 75-yard touchdown pass to **Kenny Stills** in the season opener was the best touch pass of Tannehill's career. Then he may have bettered that with his corner of the end zone throw to Stills against the Raiders. All told, Tannehill has a quarterback rating of 106.12, which would easily be the best of his career.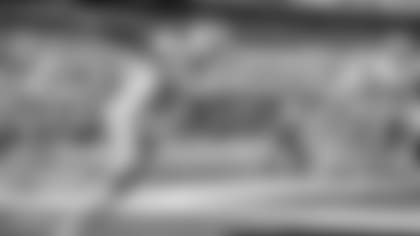 Running game: Things started well against the Titans and the Jets, the Dolphins getting meaningful plays from both **Kenyan Drake** and **Frank Gore**. But the rushing numbers have dipped significantly over the past two games and this is a concern.
Injuries on the offensive line have certainly been a factor. But it is incumbent on Drake in particular to raise his game, to do a better job breaking tackles and creating big plays when the right crease is there. Part of the problem is that the Dolphins haven't had the ball very much, in some cases due to their own big plays. Against the Patriots, for instance, Drake had just three carries. In fact, through four games he has just 33 carries, making it tough to get into much of a rhythm.
What now? Adam Gase admits he needs to call more running plays, but it requires first downs to accommodate that. It's a delicate balance and it's something the Dolphins need to get a better feel for over the next quadrant of games, certainly with the idea of getting Drake in open space where he can do the most damage.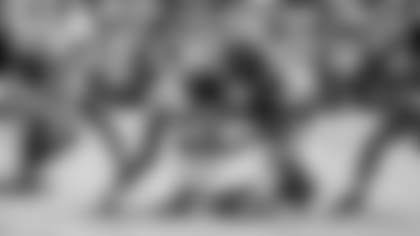 Run defense: Up until the New England game, the run defense played well, holding the Titans, Jets and Raiders to an average of about 90 yards a game. But things unraveled against the Patriots, who rushed for 175 yards. That **William Hayes**, perhaps the team's top run defender, is lost for the season has to be a factor. But even without Hayes, this defense has too much to talent to give up that many yards.
Was it in aberration? We'll get a better indication Sunday against Cincinnati. But what we do know is this: The players rotating at defensive tackle have done a solid job and linebacker **Kiko Alonso** is among the league's leading tacklers. That's where it's got to start. Right up the middle.
What now? The continued development of young linebackers **Raekwon McMillan** and **Jerome Baker** is imperative for this run defense to find another level. Both have shown encouraging signs. Both need to play better. What they need most is experience and that's exactly what they're getting.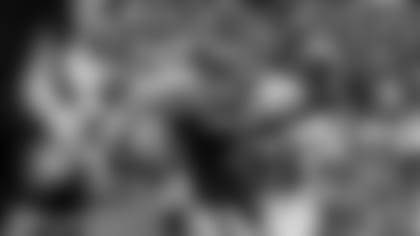 Pass defense: When the secondary was whole and healthy, this group was on the verge of something special. But then **Reshad Jones** missed the last two games, causing roles to shuffle, and now cornerback **Bobby McCain** is out for who knows how long. This is going to test the depth of this secondary with some younger, less experienced players called upon to play increased roles.
Meanwhile, No. 1 pick **Minkah Fitzpatrick** has been everything we hoped he would be and has certainly showed his versatility over the first month while **Xavien Howard** has, for the most part, been the best player in the secondary with a team leading three interceptions. All told, the Dolphins have intercepted nine passes, which is on pace to break the team record of 32 set back in 1978.
What now? This is where the pass rush comes into play. The Dolphins have registered six sacks in four games, two of them by Hayes who is no longer playing. This needs to pick up because nobody benefits more from this than the secondary. In particular, we need to see more out of starting defensive ends **Cam Wake** and **Robert Quinn**, who each have just one sack.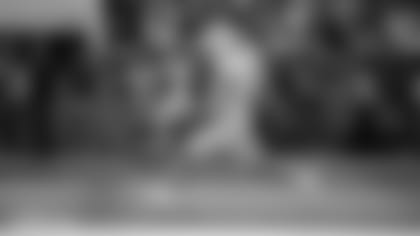 Special teams: Mostly very good. The only exception was in kickoff coverage, giving up a 94-yard return to Darius Jennings in the opener against the Titans. But even then, Jakeem Grant had returned one 102 yards earlier in the game. Meanwhile rookie placekicker **Jason Sanders** is two-for-two on fields goals, his only blemish a missed extra point, while second-year punter **Matt Haack** has, for the most part, been spot on, with eight kicks settling inside the 20 yard line.
What now? More Jakeem Grant. It is obvious by now what a difference he can make, how his speed, moves and productivity have raised him to elite status among the league's kick returners. No need to stop now with one touchdown return. Grant's ability to change the course of a game in about 10 seconds could prove invaluable over the final dozen games.