**Akeem Spence** is heading into his seventh NFL season, even though he will turn only 28 when he celebrates his next birthday in November.
Even at that age, he's the most experience defensive lineman on the Dolphins roster, so he has the wisdom and knowledge to mentor the young teammates at his position.
There's some learning involved for Spence this year, as the Dolphins transition to a hybrid defense that will employ at times a 3-4 front, something he hasn't experienced in his previous six years playing in 4-3 schemes.
"We have multiple fronts," Spence said during an interview on The Audible. "We can call it 3-4 or 4-3. It depends on the opponent and who we're playing that week and what we're going to go with. Right now we're just trying to get good at the basics. If that's our 4-3 stuff, our 3-4, it really doesn't matter. Just trying to get good at it so when it's time to go out and execute, we can go out and execute and play very well."
During an offseason that saw several veteran defensive linemen move on, Spence was brought back for a second season with the Dolphins after he originally was acquired in a trade with the Detroit Lions last offseason.
Head Coach Brian Flores explained what he likes about Spence, who started all 16 games in 2018 and had two sacks and a fumble recovery.
"He's athletic, he's strong, he's a hard worker," Flores said. "This guy works as hard as anyone we have on this team. He's obviously had some success in this league. We want to keep good players around."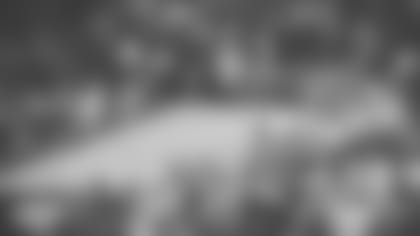 Spence's leadership and experience no doubt will be valuable on a defensive line loaded with talented young players.
From his perspective, Spence likes what the Dolphins have up front with players like Davon Godchaux, Vincent Taylor, Tank Carradine and first-round pick Christian Wilkins.
"I like it a lot," Spence said. "We've got a lot of young guys and then (with) the coaches we're building from the ground up, so it gives us a chance to work together and we're all learning together at the same pace and then with the young guys coming in, they're right behind us picking up the pace. I feel we work together as a nucleus from inside out. Even our young ends, just getting guys from different places, they're learning too. So we're all learning and just trying to get better, learn the defense and just come out and play fast every day and just compete and help one another get better."
Spence, who entered the NFL as a fourth-round pick of the Tampa Bay Buccaneers in the 2013 draft, understands there's a lot of work to be done before the regular season arrives in September.
"I'm working on two things, actually trying to learn this defense because it has a lot of moving parts; that's number one," he said. "And just actually trying to learn how to be like a 3-4 defensive tackle because I've always been a 4-3 defensive tackle, so just learning the ins and outs and just watching film on old Patriots tape and just seeing things that I can pick up and just talking to old teammates that have actually been in this system and how they learned the playbook, how they picked it up, how they picked up the concepts and everything like that. Those are the two things I'm focused on, working on and just helping this team get better."
The Dolphins now are on their "break" between the end of the offseason program and the start of training camp in late July, but the job at hand will remain on Spence's mind.
"I like to take a week off and I like to get right back into it," he said. "We (were) here for what feels like a whole season, but I just don't want to lose that conditioning and I just get right back into it until about a week until we have to come back and then I might take another 3-4 days off just to ease back and then let's hit this thing running."