Ryan Fitzpatrick's strong fourth-quarter performance against the Washington Redskins has earned him another start.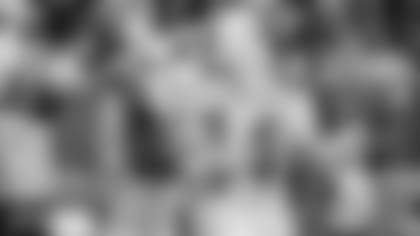 Head Coach Brian Flores said before practice Wednesday that Fitzpatrick would start against the Buffalo Bills at New Era Field on Sunday.
Fitzpatrick started the first two games of the season before Josh Rosen got the start against the Dallas Cowboys, Los Angeles Chargers and Redskins.
"We're going to start Fitz this week," Flores said. "Kind of came to that conclusion over the last couple of days. We feel that was the best thing for this team and it'll give us the best opportunity for this team to go up into a tough environment and try to pull out a win. And we do that on a weekly basis. What's the best grouping, set of players, offense, defense, kicking game, to help try to win the game? We felt that was the case this week."
After replacing Rosen early in the fourth quarter, Fitzpatrick completed 12 of 18 passes for 132 with one touchdown and no interceptions, good for a passer rating of 106.7.
Fitzpatrick helped the Dolphins get within a two-point conversion of overcoming a 17-3 deficit.
"Offensively, we need more production," Flores said. "We got that out of Ryan the other day for a quarter. We just felt in this game and this week that was the best chance for us to be productive and we'll see how this goes. This is a tough team. It's an extremely tough defense. It'll be a tough crowd, we know that. It'll be a tough environment. It'll be a major challenge, but we felt like given all those obstacles that Ryan gave us the best chance to be productive offensively."
Rosen was 15-for-25 for 85 yards with two interceptions against Washington.
Flores said he discussed the move with Rosen.
"We have a lot of confidence in Josh, or else we wouldn't have played him," Flores said. "For him, it's gotta be a day-to-day improve, get better and continue his development. And that was the conversation I had with him. He's still a young player, a young, talented player, and there's still a lot of room for development with him and we'll continue to develop him in practice. At the end of the day, we're looking for production at all positions and we felt like playing Fitz would be in the best interest of this team."