Wilkins was credited with a 1-yard touchdown reception in the first quarter when he caught a pass in the flat from Ryan Fitzpatrick with one hand, fumbled into the end zone and fell on the loose ball to give the Dolphins a 7-0 lead in the first quarter.
"They always say the more you can do in this league," Wilkins said after the Dolphins' 38-35 overtime victory against the Cincinnati Bengals at Hard Rock Stadium. "I feel like I can do a little bit of everything. But, no, I'm definitely just humble and excited to have scored my first touchdown today. It was fun. I did a great job of reading the coverage, getting right between two guys. I had the option route, so I could have cut in or out, and I was like, no, I'm going to go out. Fitz threw me a nice catchable pass, turned and scored. I got style points for the one-handed catch but lost points for the ball security. But I'll definitely take it."
Wilkins joined Vern Den Herder as the only Dolphins defensive linemen to catch a pass in a regular season game. Den Herder did it in 1978, so it had been 41 years.
Wilkins joins William "The Refrigerator" Perry (Nov. 3, 1985) as the only rookie defensive linemen to record a receiving touchdown in the Super Bowl era.
"This is pretty cool," Wilkins said. "I just want to say that I'm clearly the best receiver in the league right now. I'm 1-for-1 for 1. Every time I touch the ball I score. I'm 100 percent in reception percentage. I don't know anyone else in the league who's got that. So clearly I'm the best. I challenge anybody."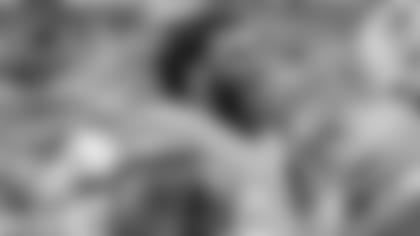 Wilkins was laughing as he was making those comments, though he's always been very serious about his ability to contribute on offense.
On his touchdown, Wilkins lined up at fullback in front of Patrick Laird and went straight out in the flat while Fitzpatrick did a quick play-fake.
It wasn't the first time Wilkins had lined up at fullback this season; he did at Buffalo in Week 11. Wilkins also had some experience getting his hands on the ball during his time at Clemson, catching two passes and rushing for two touchdowns.
"We worked on it earlier in the week," Wilkins said. "I knew it was a possibility and probably was going to be the first play we ran if we got down to the goal line. Fitz called it in the huddle. He made sure I knew. He's like, 'It's the pass. Be ready.' I was like, I appreciate that. But then it was right there for me.
"All the guys were showing me some good love. I appreciate it more when they show you love too and it could have been any of the other offensive guys who get that touchdown. And for them to celebrate with you, for them to be happy for you, that's always nice to see and humbling for sure."
Wilkins, you may remember, was an ineligible receiver on the right side when the Dolphins ran the famous "Mountaineer Shot" against the Eagles on Dec. 1, though punter Matt Haack's pass eventually went to kicker Jason Sanders.
Though he couldn't resist taking a friendly shot at his defensive line partner's style, Davon Godchaux was happy for Wilkins.
"It was big," Godchaux said. "I was excited for him. One-yard reception. Caught it like it was a doughnut. But I'm happy for him. He's a guy that's humble. He's a guy who comes to work every day. Happy for him. And he's doing his thing."
Fitzpatrick also was happy to get involved Wilkins in the passing game.
"The first time I threw it to him I threw it as hard as I could just to — not that that's real fast — but I threw it as hard as I could just to see what kind of athlete he was, and I think we all knew what kind of athlete he was, but it was natural," Fitzpatrick said. "He's a natural pass catcher, so I'm very comfortable with him in that situation. He did a nice job. That was fun for everybody."
Here's the best part of this story: Wilkins said it wasn't even his personal highlight.
That would be his third-quarter sack, which was his second of the season. The first came against the Jets in Week 9 and also was part of a victory.
"I'm a D-lineman at heart, so the sacks always trump everything," Wilkins said. "I love touchdowns. Hopefully this is the first of many in my career. But there's nothing like that sack. That sack definitely was the icing on the cake and the win was the biggest thing. That's the best part of it all."