Running back Kalen Ballage is about to get his big opportunity, and his coaches are fully confident he's going to take advantage of it.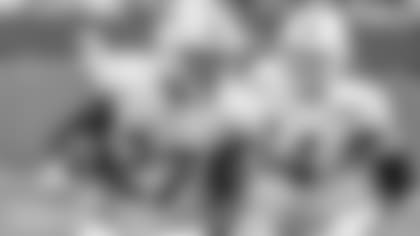 It has been a difficult season so far for the second-year player from Arizona State, but offensive coordinator Chad O'Shea and running backs coach Eric Studesville believe Ballage is ready to make things happen.
"He's somebody that I've spoken about throughout the years, someone I have a tremendous amount of confidence in and I look forward to having him having an increased opportunity, and I think this is it," O'Shea said Tuesday. "He's going to get a chance to go out there with Mark's suspension and he's going to have a great opportunity.
"And I know he's done some things in his preparation and in practice that we have confidence that he's going to make the most out of his opportunity. He's worked extremely hard. He's been very focused through times of maybe not as many opportunities as he saw himself having at this point thus far, but now he's going to have the opportunity. Hopefully his hard work and all his preparation will really result into being the player that he wants to be."
After a very strong training camp, Ballage started at running back for the Dolphins the first two games of the regular season, but he saw his role reduced with the emergence of Walton.
In the first eight games of the season, Ballage has 35 rushing attempts for 70 yards, though he does have a team-leading two rushing touchdowns.
While the results haven't been there, the effort certainly has been.
"Kalen just continues to work every day," Studesville said. "That's the one thing you love about him. The guy is passionate about the game and how he does for a young guy, the professionalism that he brings to everything, it's just a matter of opportunities. Now, this is going to be an opportunity and he's going to take full advantage of it. That's my confidence. Just waiting to see what happens. But he's prepared for this opportunity and he's ready for it and I think he'll capitalize on it."
After being inactive in the season opener, Laird has appeared in the past seven games, but his work has been limited to special teams. Gaskin has been inactive for every game.
Laird was particularly impressive in the preseason, leading the Dolphins with 114 rushing yards on a 4.6-yard average.
"Patrick has had some guys in front of him," O'Shea said. "He's definitely prepared well and stayed ready offensively. We've stressed special teams so much here and it's so important to what we're doing that that's what his role has been and it's been a very important role for us, but we have one less guy in the running back room now. We're going to have to have some increased roles for different guys in the room."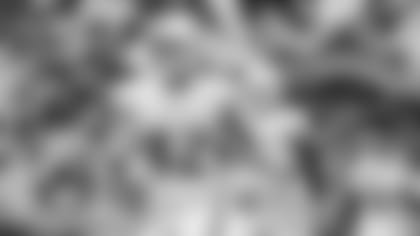 Studesville said Laird made himself noticed after joining the Dolphins in May as an undrafted free agent, a little more than a week after the team selected Gaskin in the seventh round of the 2019 NFL draft.
"Patrick will be ready," Studesville said. "He's got a tremendous work ethic. I know he's chomping at the bit to get in there and play some on offense, which is a good thing, and I think when he gets in there he'll perform really well.
"Myles Gaskin has worked really hard and he's going to be somebody that at some point in time we're going to count on too. I have great confidence in everybody in the room."