Injuries have forced the Dolphins offensive line to adjust on the fly, but the man in charge of that unit isn't about to start worrying about things he can't control or lose confidence that his group will just continue to get better.
The Dolphins had their third different starting offensive line against the Chargers this past Sunday when J'Marcus Webb moved from right to left tackle and rookie sixth-round pick Isaiah Prince started at right in his first NFL game.
"I thought they did a good job of working hard all week long and preparing for the roles that they were going to be in," offensive line coach Dave DeGuglielmo said Tuesday when all Dolphins assistant coaches spoke to the media. "We had some success and then we had some things that we were not too pretty. But that's going to be the case every week as we're building it. Our guys are going to stay focused and keep working. They don't know any better."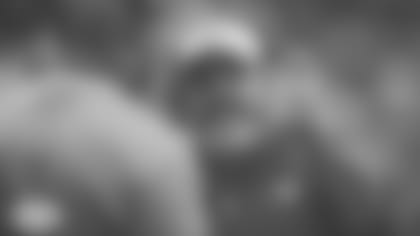 This is what DeGuglielmo likes about his group. His offensive linemen will work hard and they will get better.
Deiter arrived in Miami after starting every game he played at the University of Wisconsin, so he had a lot of game experience to go along with the position flexibility that Dolphins coaches always like.
When starting left tackle Jesse Davis was injured in the game at Dallas, it was Deiter who moved over from left guard to left tackle, one of the three positions where he made starts at Wisconsin.
"Honestly, I think he's done a good job," DeGuglielmo said of Deiter. "He's an experienced guy. He played a lot at Wisconsin obviously in multiple spots. If we ever need an emergency center, he's going to go there too. That's great to have that on game day, to have a third center at the ballgame.
"But I think he's making good progress. We just had a personnel meeting and we were talking about those young guys today. I think he's got a bright future. He's going to continue to work. One thing that Deiter has, he has an incredible field savvy because he's played a lot of games, so he can see some things."
DeGuglielmo made it a point to say that Dieter is still a work in progress, an assessment that applies to everyone on the offensive line.
That certainly goes for Prince, who DeGuglielmo overall did a solid job in his first NFL regular season appearance.
"He did some good things; did some things that need to be worked on, like all of them," DeGuglielmo said. "I don't think he had the best game that he'll have in his time in the NFL, but I think for the first time out there he did an admirable job. He's got a bright future. He's an extremely talented young man. He's just got to keep working like all the rest of them.
"When I say we've got a long way to go, that's an understatement, but we've got a long way to go. He's part of that process, he's part of the youth here and the more we can get him in there, the better."
With the Dolphins on a bye this upcoming weekend, the hope is that Davis will be ready to get back into the lineup against the Washington Redskins on Oct. 13.
How the offensive line will look for that game and the rest of the 2019 season, who knows? One thing for sure, DeGuglielmo will adjust and do his best to make it work.
"You know what? Hey listen, there's no normal," he said. "There's this year. You rarely ever finish with the guys you started with in any program. It's just the nature of the beast these days."