One of the great things about the NFL is its unpredictability and the fact that teams can turn things around very quickly.
It happens every year, with the San Francisco 49ers, Buffalo Bills and Green Bay Packers serving as examples this season, all of them making the playoffs after winning six or fewer games in 2018.
It's also not uncommon for a team to go from worst to first in its division, and so it was that NFL Media Senior Analyst Gil Brandt ranked the eight fourth-place finishers in terms of their potential chances at a division title in 2020.
"Yes, the Patriots have reigned supreme in the AFC East for an unprecedented 11 straight seasons," wrote Brandt, the longtime Dallas Cowboys exec. "But based on the late-season slump and uncertain future of Tom Brady, it isn't a stretch to see the Dolphins becoming legit contenders sooner rather than later.
"Even with the Miami front office sending loads of talent out the door this year, this was a surprisingly resilient group, thanks to the leadership of veteran QB Ryan Fitzpatrick and the emergence of youngsters DeVante Parker, Mike Gesicki and Jerome Baker. There is plenty left to be done, but the Dolphins will have ample opportunity to improve in the offseason, with tons of cap space (per Over The Cap) and draft capital at their disposal.
"Brian Flores is coming off an especially impressive debut season. With Flores at the helm, I could see the Dolphins winning in 2020 even if they draft a quarterback in the first round. This team is promising regardless of whether a rookie or Fitzpatrick is under center."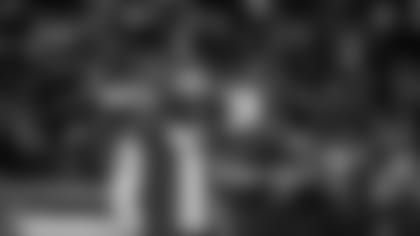 The Dolphins haven't finished last very often since they came into existence in 1966, but they historically have done well the following season.
In their 54 seasons, the Dolphins have finished last in their division seven times; in the first six instances, they rebounded to make the playoffs the following year three times, and only once did they follow a last-place finish with a losing record.
The last time the Dolphins finished last in the AFC East before this year was 2015. That was followed by a 10-6 finish and a playoff berth in 2016.
The time before that was 2007, and that was followed by the Dolphins matching the greatest one-year turnaround in NFL history, as they went 11-5 and won the AFC East title in 2008.
Brandt's ranking of worst-to-first candidates for 2020 after the Dolphins had Arizona at No. 2, followed by Detroit, Jacksonville, the Los Angeles Chargers, Washington, Carolina and the Cincinnati Bengals.