The Dolphins did nothing but improve throughout the 2019 season and it culminated with the inspiring victory at Gillette Stadium on Sunday.
It was a win that not only validated all the hard work they put in to turn things around, but also offered great hope as they look ahead.
"When you beat a team like that in the last game of the year, it's a good spring into the offseason," guard Michael Deiter said Monday morning when the Dolphins players gathered for locker cleanout day. "Everyone is fired up. The mood in here is good today. Guys are just excited to get back to work and kind of know what this team could be if we keep working and put it all together."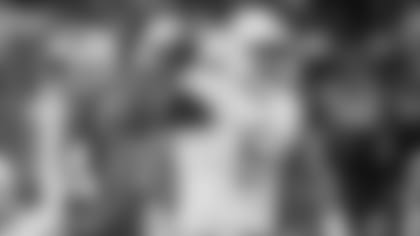 The victory against New England kept the Patriots from earning a first-round bye for a 10th consecutive year, but it had far greater significance for the Dolphins.
For one thing, it was their first win at Gillette Stadium since 2008 and it gave them a 5-4 record over their final nine games of the season.
"Getting that win yesterday versus that team really helped moving forward," tackle Jesse Davis said. "With everything that we went through and just putting that one down and going, we can hang with the best. Getting that one done, that was a good one going into year two (under Brian Flores)."
"It's definitely the way you want to finish, being able to go on the road into a tough environment against the champs and get a win," defensive tackle Christian Wilkins said. "It's just encouraging for years to come. It's just the beginning of what we want to do here."
While there's disappointment in the realization that the Dolphins season is over, the overwhelming feeling in the locker room both after the game Sunday in Foxborough and back in Davie on Monday was a positive one.
There was a sense of vindication for the process bearing fruit in the last two months of the regular season, as well as a sense of excitement about the possibilities moving forward.
"I think it was a huge win for the team, especially with it being the last game, to be able to kind of carry that momentum and that energy into the offseason is going to be huge for us," linebacker Vince Biegel said. "I think this season has been full of ups and downs, but the way this team has really been able to battle through all of the adversity, all of the injuries and all of the talk outside of this locker room and really kind of come together and finish strong with these last two games has been awesome to see. I'm fired up for the offseason and getting some time away from the game, but I'm excited to get back here and get ready to work for the 2020 season."
The Dolphins players no doubt will be working out on their own over the next few months, though they won't reconvene as a team until the start of the offseason program in April.
At that time, they'll start putting in the work for what they hope will be a successful 2020 season, clearly buoyed by what happened on that final Sunday of 2019.
"I think obviously it ends on a high note and it gives everybody that feeling to finish the season in a positive note, but ultimately I think it kind of gives us a building block moving forward," tight end Mike Gesicki said after the game Sunday. "It's a big win against a good team, and I think it shows the talent and the capabilities that we have in this locker room moving forward."
Said defensive tackle Davon Godchaux: "With this team, the sky is the limit. Coach (Brian) Flores does an excellent job getting us ready. I think 2020 has special things for the Miami Dolphins. Let's just build it one month at a time, one week at a time. Just keep going, keep getting better."