Saturday will mark one month since Taco Charlton joined the Dolphins, and with each passing week he's becoming a bigger part of the defense.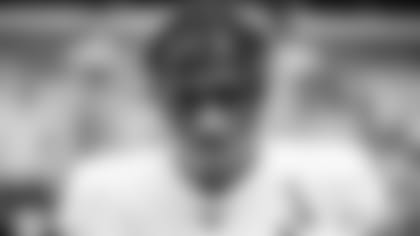 Though he wasn't able to make it 3-for-3 in games with a sack for the Dolphins, Charlton ended up with four tackles against the Washington Redskins on Sunday and more importantly played 55 of 59 defensive snaps, the highest total for front-seven players.
Defensive coordinator Patrick Graham said earlier in the week snap counts often depend on game plans and matchups, but it's clear Charlton was doing something right to stay in the game that long.
"I just try to work every day I'm out here and show what I can do on the field so they have confidence and faith in putting me in there and believe I can make things happen with what I show on the practice field," Charlton said. "I try to do my work and do my best to work my butt off at practice so I can play that many plays at be prepared."
While it's debatable he'll play as many snaps against Buffalo as he did last Sunday, Charlton logically figures to play a significant role again.
The 55 snaps against Washington represented the highest total of Charlton's career, behind the 57 he played for the Cowboys against the New York Giants in Week 2 of the 2018 season.
"It was something to get used to, just playing that much," Charlton said. "I want to be out there, though, get the chance to help my team and make an impact to help the team and help the defense out. Of course I love the chance, love the challenge of going out there getting a chance to make some more plays happen. 
"I'm never satisfied. Every game I don't have a sack in, I don't feel like it's enough because as a D-lineman, as a pass rusher, you always look at how many times you get to the quarterback, how many times you affect the quarterback. The Washington game, I had to deal with a lot of chips, a lot of tight end chips or (running) back chips. I've got to get used to that, and that's what I've been kind of working on this week, is trying to defeat the chips and, what can I do to work on that? My biggest thing is just work hard. I work my butt off during the game and try to go 100 percent and try to make some plays happen."
Overall, Charlton said he's thrilled with his new situation in Miami.
"I'm hungry," he said. "I just love what the coaches are doing. They're feeding me more information, letting me play more. (I'm) just working my butt off trying to improve my game, take that next step to be the player I want to be. I'll continue to work on my craft, continue to watch film and continue to further my game to reset next level."