Now that he's had a chance to catch his breath a little bit, Taco Charlton is ready to really get things going as a member of the Dolphins.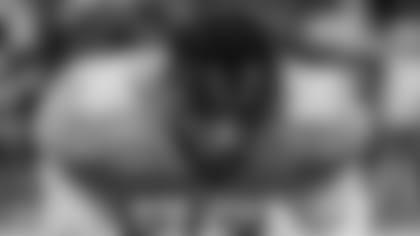 Charlton is in the middle of his first full week of practice with the Dolphins after playing his first game in a Miami uniform last Sunday against his former team, the Dallas Cowboys, just three days after being claimed off waivers.
"I'm definitely excited to get a whole week of practice in," Charlton said. "Get these days in where I get a chance to go out there and run through this defense and go to the meeting room and see different things like that, and also the whole scouting report, and getting to watch film the whole week is definitely a bonus. So seeing all of those things and getting a full week at practice is definitely a plus."
Charlton, a 2017 first-round pick out of the University of Michigan, ended up playing 30 snaps against Dallas and finished with one sack and two tackles.
He was quick to point out that his third-quarter sack of Dak Prescott was the result of great coverage by the secondary.
Still, there nonetheless was satisfaction in getting on the stat sheet in his first game with the Dolphins.
"Yeah, I'll take it," Charlton said. "I'll take it. I'll take it. It was a long one. It wasn't as clean as I'd like it, but everybody gets coverage sacks, so why not me? I'll take mine. (laughter) Like I said, it's all improvement. I'll keep working. That's my mind-set going in and help this team win some games and be an asset on this defense."
While things didn't work out for Charlton in Dallas, it's obvious he had the ability to make things happen at the line of scrimmage and in the offensive backfield based on his work at Michigan.
During his final two college seasons, Charlton had 22 tackles for loss and 15.5 sacks.
For the moment, though, Charlton is more concerned about earning the trust of the coaches to get more and more playing time on defense.
"It's something that has to be earned," Charlton said. "I go out there with the same work ethic every time and try to work hard and show what I can do to prove to the guys that I'm here to work hard and show that I'm willing to do whatever needs to be done to get on the field."
While they weren't necessarily the most ideal of circumstances, make no mistake about it, Charlton was happy for the snaps he got against Dallas.
"It was a quick turnaround, but I was happy to go against that team and earn some plays and everything like that," said Charlton, who arrived in South Florida last Thursday and practiced with the Dolphins for the first time the next day. "And now, I'm happy to be here, working hard, and trying to earn my role on this defense and try to help us win some games.
"I'm happy to be here. I get the opportunity to play again, so that's why I'm happy to be in this position and get a chance to get on the field and make plays and show what I can do, and show my ability and show how much I've grown over these past couple of years."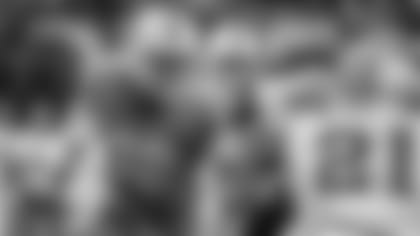 Head Coach Brian Flores said Monday that Charlton did pretty well in his first Dolphins game, all things considered.
"I thought he went in, I thought he played hard," Flores said. "I thought he handled his assignments. We didn't give him a lot to do. I thought he did an OK job with his assignments. He lost contain on one play in particular that I'm thinking of, but I think he's off to a pretty good start. He was very into the game, very into everything we've been doing since he's gotten here. It was good to have him."
This week, Charlton is preparing for his first NFL game at Hard Rock Stadium.
It's been another hectic week, with Charlton saying he couldn't take full advantage of the day off Tuesday because he had more studying of the defense to do, but he'll be more prepared than he was last Sunday.
And for him, that's the bottom line.
"Like I said, getting a full week of preparation is a plus," Charlton said. "I'm excited to go out there for my first time playing in a Dolphins uniform in Hard Rock (Stadium). I'm definitely excited to get my chance."