Depressed over a 0-3 start? Let's stop by the locker of rookie defensive lineman Christian Wilkins. He's bound to make us feel better.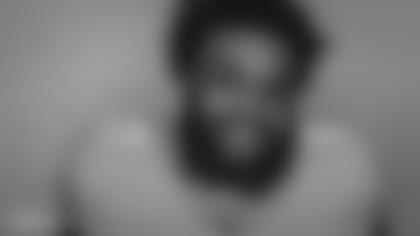 "This is my dream job," he said when asked how he deals with the losing. "You just have to embrace (the job)."
Sure, nobody likes to lose, especially a player like Wilkins who lost only four times in four seasons at Clemson and that by a combined 23 points. But when your passion is off the charts, when your mindset is always positive and when you truly feel remarkably lucky to be standing in an NFL locker room, it's easy to put even the most disappointing times in its proper context.
"This is what I love to do," Wilkins said. "Ever since I was a kid I pointed to this opportunity. You think losing a few games is going to get me down? Not from where I stand."
It isn't easy for a rookie going up against a couple of veteran offensive linemen like Dallas center Travis Frederick and guard Zach Martin. But check the video, as they say. Wilkins held his own most of the day. On one play he even pressured Dallas quarterback Zak Prescott enough to help force a Bobby McCain interception. On another he beat a Fredrick block to tackle Ezekiel Elliott for no gain.
These are important moments in the growth of Wilkins. He well understands the experience he gained at Clemson will only take him so far. Now it's about adjusting his game to this level, about refining some of his skills and about keeping that same sunny-day personality that in just about every way defines who he is.
See, Wilkins isn't trying to minimize losing as much as he is trying to maximize the enormous opportunity in front of him. 
"You work so hard for 365 days so obviously you want to win," he says. "It's not hard for me to bring it every week because I love this game. I see what we can be as a team, as an organization. I have a vision."
And that vision is of a team like the one he played for in college, a team that grows together and wins together. Right now he is intent on learning the system, on winning his one-on-one matchups and on doing everything he can to become the player he knows he can be.
"Just learning," said Wilkins. "Just adjusting."
"I'm never satisfied even if I play the best game of my life," he says. "I'm always searching for that perfect game."
Wilkins has been exactly as advertised. Intelligent. Mature. Relentless. Funny. Passionate. Introspective. And clearly as talented a defensive lineman as this team has. He is part of the young nucleus moving forward and he relishes the fact this coaching staff has shown so much confidence in him early on, giving him more playing time than any of the other defensive linemen.
Doesn't matter where he is lined up. Put him at tackle in the 4-3. Put him at defensive end in the 3-4. Put him in a stand-up position in one of those hybrid defenses this coaching staff likes to throw at you. There is nothing out of his realm, nothing he believes that he can't adjust to.
Granted, it's hard to gauge exactly how a defensive lineman is doing other than sack numbers and, with an interior player like Wilkins, it's more about the disruption he causes than the quarterbacks he brings down. But his five tackles against the Cowboys said plenty and now he wants to build on that beginning Sunday against Los Angeles.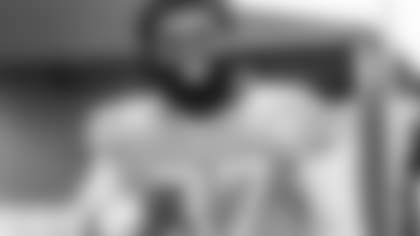 So he sits by his locker each day, answering questions with that infectious personality, greeting each visitor with a firm handshake and a warm smile and willing to discuss just about anything. His signing bonus? It's still in the bank and will remain there. His passions? The simple stuff, nothing too fancy. He's a meat and potatoes type of guy.
"Remember the South Carolina game your freshman year?" he is asked. "I remember all the games," he responds. "Can probably name just about every score."
He laughs, his eyes light up, and then someone else approaches him with that same question about dealing with losing after playing college ball at Clemson. In typical Wilkins fashion, he greets the question with open arms.
"The good, the bad, the ugly, I just feel like it is part of the process," he explains. "Like I've said before, I love the process."
He takes a deep breath and to nobody in particular simply says: "I'm doing what I've always wanted to do."
And based on what we've seen so far, he's doing it quite well.