Rookie first-round pick **Christian Wilkins** has been a member of the Dolphins for a little less than six weeks, but he's loved every minute of it.
"It's going pretty well, honestly," Wilkins said after the minicamp practice Tuesday, which came exactly 38 days after he became the 13th overall selection in the 2019 NFL draft. "I'm loving each and every day, honestly. I'm just living the dream right now. The NFL, so far, is everything I could have asked for, could have hoped for. I'm literally getting paid to play the game I love so much, so I couldn't be in a better position knowing I'm not working in an office. I am, but I'm with another 90 other guys, get to show up to work every day in sweatpants, so it's pretty awesome. I'm living the dream right now."
Head Coach Brian Flores said before practice Tuesday he has been pleased with Wilkins' work over the past five weeks, though he emphasized that the defensive lineman from Clemson still has a lot to learn.
Wilkins himself says he's already learned a lot in his brief time with the Dolphins.
"I definitely see and feel an improvement," he said. "The first day, everything was real fast and you've got to adjust. You're going up against guys who have been in the league so long. You're throwing things at them that they've seen before. It's kind of a challenge, but I love the challenge. I feel like each day I try to come in with the mind-set to improve. Not to be the most down-to-play on the field, but have the mindset I've got to improve and get better every day.
"This is the best of the best. There are going to be times where I might slip up and do right and lose or even when I do my best and it's just a stalemate. It's part of the growing process and the growing pains. I'm loving it and enjoying it. It's pretty awesome."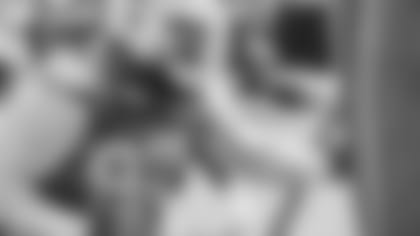 As he begins life in the NFL, Wilkins says he's gotten a lot of guidance from some of his teammates, most notably veteran **Akeem Spence** and 2017 first-round pick **Charles Harris**.
"I really like Charles," Wilkins said. "He's been a good vet for me so far. The same with Akeem Spence. I love those two guys. Just as far as in my role, they've been helping me get adjusted. Akeem is an older, savvy vet who's always teaching me little techniques and things like that, so I really like him. Seeing how certain guys work like Bobby (McCain), guys I'm earning respect for, I have a lot of respect for (them) and seeing how they work is really commendable. They've been there for me since I got here."
Along with learning the defense, Wilkins has spent the past five weeks trying to learn about his new city along with his new teammates.
He's also kept busy with conditioning and mental work.
"I'm constantly working on my body, doing little recovery things and studying a lot so I can get this playbook down," he said. "The more I study and the better my body feels, I feel like the better I'll be out there on the field. All of my focus at all times is essentially back to football, improving my game and craft so that I can help the team at the end of the day."