New Dolphins defensive end Taco Charlton sat down this week with The Audible, and he revealed how he got his unique name and how much he loves Columbus, Ohio, despite playing for the Michigan Wolverines.
The conversation, not surprisingly, begins with Charlton's first name. Charlton actually was born Vidauntae Charlton, but he's nonetheless pretty much always gone by Taco.
"You've got to thank my grandma for that one," Charlton said. "Her and my mother came up with that name before I was born. My mom was in the hospital. It was something they thought of, and when I came out, they kept to it.
"I was always told my grandma that one time they hear it, they hear it once, they never forget it. That's one thing I can thank her for."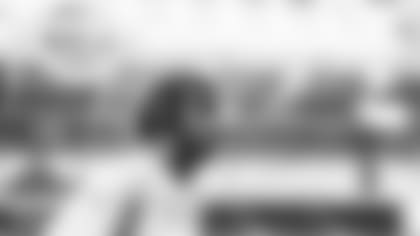 It's very obvious that Charlton embraces the name, from the small gold taco at the end of his necklace to his mimicking eating a taco as a sack celebration.
You got to see that twice in Charlton's first two games with the Dolphins, as he became the first player since Kendall Langford in 2008 with a full sack in each of his first two games with Miami.
Charlton, of course, is hoping that was just the start of something big on the second stop of his NFL career, which began as a first-round pick of the Dallas Cowboys in the 2017 draft.
"It was tough at first (changing teams) just because of the difference in defenses, going from a 4-3 defense to the defense we have here," Charlton said. "It was a difference for me. So (it was about) just learning that playbook and getting comfortable enough so I can play fast again. The longer I stay here, the longer I'm here, the more I learn this defense, the faster I can play, you'll see better results on the field.
"I thank God for my time in Dallas because I learned a lot. I was a young player coming in. I got to learn behind some great players and they taught me a lot. But I'm here with some great players and some more great coaches who want to coach me, who want me out there on that field to make plays. Just having that excitement to be coached. I love working. When we're on that practice field, it's all love."
For Charlton, one of the big changes in coming to Miami is that he's being asked to drop in coverage a lot more than he was in Dallas.
It's something he says he'll get more and more comfortable with the more he does it. Just like everything else.
Charlton is driven to succeed, and will do what it takes to achieve his goals.
"I'm a big student of the game," he said. "From the offseason, the way I train, to during the season or just watching, there's a difference when you were a kid watching Sunday night football or Monday night football to watching it now. I'm just looking at offensive linemen or D-linemen and seeing what they do. That's really the big difference now just being a student of the game just looking at guys.
"I was blessed to be behind DeMarcus (Ware) in Dallas, so I could learn a lot of his stuff. I grew up behind Frank Clark at Michigan, so I was able to learn a lot of stuff he did. He had a great past couple of years with Seattle, now with Kansas City. They're guys who have my same body mold — long, lanky, can use their arm length, fast twitch — guys who I can just mirror. I always tell people that everybody's body moves different, so you can do the same exact thing they do exactly how they do it, but you make it fit your body the way you move and you can make it successful."
Charlton's career at Michigan really took off when he was a senior in 2016 and finished with 10 sacks and 13.5 tackles for loss.
During his time at the University of Michigan, Charlton got the chance to meet Dolphins Owner Stephen Ross, a U-M alum and donor after whom the school of business building is named.
"I got a chance to meet him once before and then, of course, you're at Michigan, you know who Mr. Ross is," Charlton said. "You go to the business building, everything like that. Like I said, you go to Michigan, you're going to know who Mr. Ross is. So it was nice to come here. You're playing for a Michigan man again.
"I did get a chance to (talk to him) after I got here. I got a chance to introduce myself and everything like that again. It's always nice to have a Michigan man here."
Charlton said he will always cherish his experience at Michigan and the relationships he built during his time there, but also holds a soft spot for Columbus.
He says he goes back regularly to participate in backpack drives or cleat donations, though there isn't much time for that right now.
There isn't a lot of time for much besides football these days, really.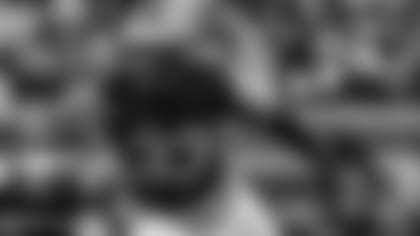 Things have slowed down a bit since then, but not much. That's obvious when Charlton discusses being able to get all things from Dallas.
"I had three hours to pack some stuff and headed here, then headed right back to Dallas," he said. "Over the bye week, I was able to go back home and get more stuff packed up.
"It's been a whirlwind, a busy last month, but I'm excited. Excited to be here, excited to start building with this team and see where we can take things."