Wide receiver Isaiah Ford allowed himself one day to be disappointed about not making the initial 53-man roster this year before turning his focus on working harder than ever to attain that goal.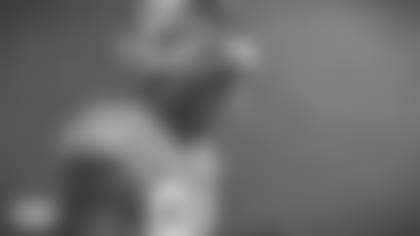 "I'm excited," Ford said after practice Wednesday. "Anytime you get to the 53, you get a chance to go out there and play on Sundays, it's a great opportunity. I just want to continue to build on the good days that I've had and try to do everything that I can to help this team win a game Sunday."
Ford has had to be persistent since joining the Dolphins as a seventh-round pick out of Virginia Tech in the 2017 NFL draft.
A knee injury cut short a promising training camp when he was a rookie and led to him spending all of 2017 on injured reserve. He then was among the final roster cuts last year before being signed to the practice squad.
Ford was promoted to the 53-man roster last November and made his NFL debut in the Dolphins' victory against the Buffalo Bills at Hard Rock Stadium in Week 13.
In that game, Ford played 13 snaps on offense and was targeted once.
Back for a third training camp this summer, Ford performed well enough that many media members were surprised he was among the team's cuts to get down to the 53-player limit.
That's when his philosophical approach kicked in.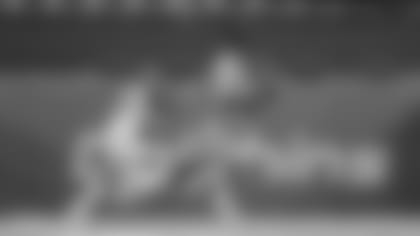 "Me and my family and my girlfriend, we have this thing to where we complain about something for one day; the next day, if it doesn't help you move forward from it, you don't think about it," Ford explained. "I took that day when it happened to be frustrated about it, be angry, sad or whatever, and from then on I made every point to try to improve myself and make myself a better player and person from that."
With Allen Hurns missing practice Wednesday with a concussion and Albert Wilson having missed the past two games with a calf injury, Ford is looking at the possibility of playing his second career NFL game Sunday against the Los Angeles Chargers and being asked to contribute on offense.
"It's extremely exciting," Ford said. "I've been waiting a long time to get an opportunity to go out there and to play and to try to make some plays. Hopefully that's what I get to do Sunday."