Veteran J'Marcus Webb just pointed at his face when he asked about his level of excitement about being in the starting lineup against the New England Patriots on Sunday.
"Just about this smile right here," Webb said. "Just gotta hold that and put my hand on the ground and get ready to grind."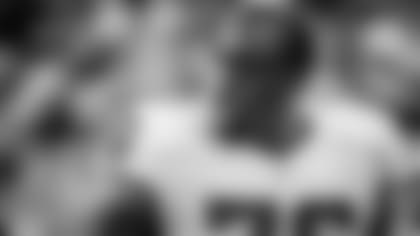 Getting to start will be nothing new for the seven-year veteran from West Texas A&M who indeed is the younger cousin of former six-time Dolphins Pro Bowl tackle Richmond Webb.
Webb will be making Sunday his 66th NFL start, which is more than any other offensive lineman on the Dolphins roster.
So, clearly, Webb knows what it takes to be successful.
"It's always about next-man-up mentality," Webb said. "All I can is stay prepared and get in the film and communicate with the guys that are in the room and make sure that I keep the work ethic that I have been (showing) and prepare, prepare, prepare, work, work, work. And get some good sleep. Get some good foods and stay ready."
Webb's last start came in the 2018 season opener when he was a member of the Indianapolis Colts, though he sustained an injury in that game that landed him on injured reserve and ended his season.
So he can sympathize with Davenport.
"It's really bad what happened to Julién," Webb said. "At a practice, that's tough. You gotta give him his due respect and keep moving forward and keep your head in the game, really, because next man up and you've got to be prepared."
Head Coach Brian Flores also brought up the next-man-up mantra when he spoke to reporters after practice Friday and expressed his confidence in Webb, who entered the league as a seventh-round pick of the Chicago Bears in the 2010 NFL draft.
"He's practiced well this week," Flores said. "Injuries, they occur. They happen in games. They happen in practice. When they happen, the next guy's just got to step up. I feel confident that he'll do a good job."
Webb says he's going to make sure he does everything in his power to make sure that happens.
"There is no challenge too big if you prepare the right way, and that's what we've been doing all week," he said. "Why not? Why not continue to just do that, communicate, work hard, stay in the film and know (New England defenders) better than we know ourselves."