Out in Wasilla, Alaska, Larry Csonka is about as far from Miami as is geographically possible for a United States resident.
But the Dolphins remain very close to his heart, and the wonders of technology have made it easy for him to follow the team for which he starred throughout the 1970s on his way to the Hall of Fame.
Csonka is right on top of everything that's happening with the Dolphins, and he's getting a great nostalgic feeling as Brian Flores prepares for his first season as head coach.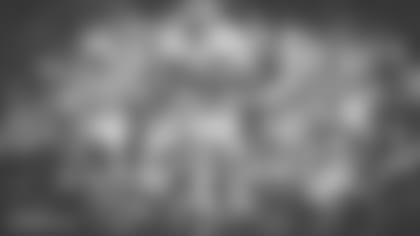 The legendary fullback can't help but see similarities between his Dolphins team at the time of Don Shula's arrival in 1970 and the current group.
"It's similar situations that are occurring right now," Csonka said by phone from Wasilla. "The 1969-70 Dolphins were very comparable to what's going on with the Dolphins right now — a total rebuild and realignment, new coach, new players, a great mixture of older successful players, no one knows who's going to make it, who's going to be their starter. They're all jumping off the same starting line, just like we did in 1970 when Coach Shula came in.
"Now, I don't mean to compare, exactly. Coach Shula's credits at that time obviously were very, very strong. Flores has certainly earned a great reputation and valuable experience in New England, but now it's all back to square one. It's a very similar situation in that sense.
"I get a kick out of reading about it and hearing what's going on, particularly with the quarterback position. I think they had a very good draft. It appears that he put together some real talent. But the proof in the pudding is seeing how the team performs on the field, of course."
Under Shula, the Dolphins went from a 3-10-1 finish in 1969 to a 10-4 record in 1970 and the rest, as they say, is history.
If the arrival of Shula was a turning point in franchise history, perhaps the biggest moment on the field came in the 1971 Christmas Day classic in Kansas City when the Dolphins prevailed 27-24 in double overtime in what to this day remains the longest game in NFL history.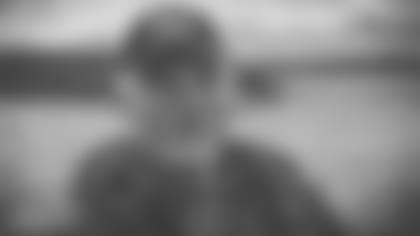 "Those are hallmark moments, just like this young team that's being put together today," Csonka said. "You're waiting to see. You don't want to miss any games. We want to watch them because if they do start down the road to greatness, if this new coach can raise them up and parallel that situation that happened with Shula, we'll want to witness those kind of hallmark plays that are certainly going to happen if they're going to earn their way back to that kind of notoriety."
While he makes it a point to attend a Dolphins game or two every year with DreamTrips, a travel and tour company with which he has become affiliated, Csonka watches many of the games from Alaska, where he has had a home for more than 20 years.
It wasn't always so easy for Csonka to watch his former team, though that all changed a little more than a decade ago.
"I was here when it happened. There was a great relocation of some of the military base stuff around areas of the western Lower 48 to Kodiak Island in Alaska," Csonka explained. "And when that happened, some of the communication satellites were repositioned and cell phones and TV technology and all the things that go with it, the Internet, became more accessible in the remotest parts of Alaska almost overnight. We don't have quite as many choices, but we're still very much in communication. So, unless I'm fishing or moose hunting, I'll be watching the games along with others in the Lower 48 and tracking the Dolphins very closely."
Now, he's hoping the tracking will become more and more enjoyable.