Guard Michael Deiter was among 10 Dolphins players who made their NFL debut against the Baltimore Ravens on Sunday.
It was an exciting moment for all of them, no doubt, but it also was an experience from which Deiter and the other nine players can learn.
"It was cool," Deiter said Monday. "It was an experience for sure. Regardless of what happened — obviously that's not what you want to happen no matter what game you're playing in — but it was cool. Just to get it over with and learn from it. There's a ton that I learned from, and it was fun."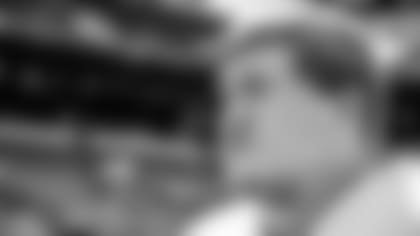 Five of them — Deiter, Cox, Eguavoen, Wilkins and Williams — were in the starting lineup, though Deiter was the only one to play every snap on his side of the ball.
He said the biggest lesson he learned was not getting caught up in the emotion of the moment.
"I just need to calm down," Deiter said. "Went out there and kind of just went, 'Playing in my first NFL game!' and I've just got to calm down. I kind of got all over the place with technique. Against a good D-line, you're going to have some good plays just based on effort, and then you have a lot of bad because of bad technique. I think the biggest thing I learned was just to calm down, just play football."
Deiter, the 2019 third-round pick from the University of Wisconsin, is ready to apply that lesson starting this week as the Dolphins get ready for the Week 2 game against the New England Patriots.
He's expecting a better performance not just from himself but from the entire offensive line.
"That's what we have to do and that's the goal, and that's what we're going to work towards every day," he said. "But we can be a lot better, and we need to be a lot better. Not only are gonna but we have to. So it'll happen."