Starting guard Michael Deiter is just two games into his NFL career, but he's already figured out it's a whole different ballgame at this level.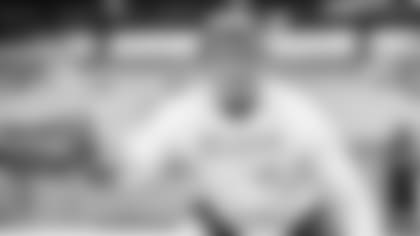 "It's a lot different, but it's football no doubt," Deiter said after practice Thursday. "But it's really good football. It's the best football you're going to play. The people you're going to go up against are better than you've see before. The competition is different. The guys you play against are so smart. They're smart, they're mature. I mean, they're pros. It's different. It's a lot different."
Deiter came to the Dolphins from the University of Wisconsin as a third-round pick with the reputation as a polished run blocker because of the Badgers' run-oriented offense.
When it was suggested to him he's been somewhat of a surprise with his pass blocking early on, based on one analytics website, Deiter was quick with a reply.
"I would say I've done not a good enough job as a pass blocker and that's something I need to get a lot better with — and the run game," Deiter said. "You say polished, but I don't think so. There's a lot I can get better with, especially in protection. I can get a lot better with some stuff. Definitely not super jacked about the whole performance in the past game. I want to get better."
Head Coach Brian Flores was asked about Deiter before practice Thursday.
"He's a rookie," Flores said. "He's learning how to play in this league. From an assignment standpoint, from a communications standpoint, he's been good. From a technique, fundamentals, execution standpoint against two good defenses, I think he's done a good job, but I think it could always be better. I think every experience is a good one for him, especially as a young player. I like where he's going. I'd say he's trending up."
There was one change on the Dolphins injury report Thursday, and it involved cornerback Ken Webster being removed from the list after being limited Wednesday because of illness.
"My first thought goes to the kicking game," Flores said. "Obviously he's fast, he can tackle, he's tough. There's some things I like about him from that standpoint. As a defender, and really in the kicking game as well — he's been here one day, so there's a lot to take in. What are we doing in the kicking game, what are we doing defensively — he's been here a day. We're still trying to figure out what he can do defensively. He's got some experience in the kicking game. I think that's kind of where we would start."
Middleton went through his first practice Wednesday and said afterward he would be ready to contribute as early as this weekend against the Dallas Cowboys.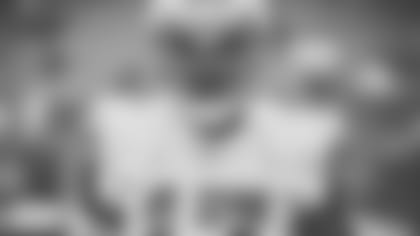 Wide receiver Allen Hurns will be facing his former team Sunday when he returns to AT&T Stadium.
After four years with the Jacksonville Jaguars, Hurns spent the 2018 season with Dallas and played every game with seven starts.
He caught 20 passes for 295 yards and two touchdowns during the regular season before suffering a broken lower leg when he was tackled at the end of a 14-yard reception in the Cowboys' first-round playoff victory against the Seattle Seahawks in Dallas.
"It's good to go back and see those guys," Hurns said. "I've still got some friends on the team. I still pull for those guys, just not when we're playing them. I still talk to the offensive guys. I pretty much talk to them like after every week, talking about the game and things like that."
Another Dolphins player with ties to the Cowboys is linebacker Deon Lacey, whose first shot at winning an NFL roster spot came with Dallas in 2013.
On the opposing side, Dallas linebacker Justin March played two games for the Dolphins in 2017, Cowboys head coach Jason Garrett was a member of the Dolphins late in the 2004 season even though he never appeared in a game, and offensive line coach Marc Colombo started all 16 games at right tackle for the Dolphins in 2011 in his ninth and final NFL season.