After his first practice in three weeks, veteran Reshad Jones was looking forward to getting back into a game for the Dolphins.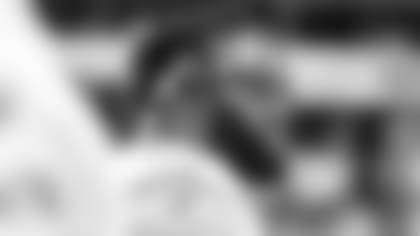 The two-time Pro Bowl selection has spent his entire career with the Dolphins and he made it very clear after practice Wednesday he'd love to keep it that way.
"I love my home," Jones said. "I've been here 10 years. It's home for me. I love the guys in this locker room. I just love South Florida. I just want to see the Dolphins win football games and I'm willing to do whatever it takes for us to win.
"I'm here for the long haul. Like I said, I'm here to help this team win football games."
Jones did not practice the past two weeks after sustaining an ankle injury in the season opener against the Baltimore Ravens.
He said he didn't feel too much rust in practice Wednesday.
"I feel pretty good," Jones said. "It's going to take probably a couple of days to get back acclimated or whatever, but for the most part I'm where I need to be.
"It felt good to be back out running with my teammates. Just taking it a day at a time."
Jones said he definitely expects to be ready to play Sunday, though he's not quite sure yet in what role.
"Wherever I'm needed," Jones said. "I'm willing to go out and do what it takes to help this team win.
"I'm a competitor, so I always love to be out there with my teammates and the guys and doing whatever it takes to help this team win. Definitely frustrating not being out there and being able to help my guys, but I'm back now. I feel healthy. I feel pretty good and I'm ready to go."