"Just another day of playing football."
That's how rookie Michael Deiter described being moved from left guard to left tackle after Jesse Davis went down with an arm injury early in the second quarter in his third NFL game.
Given the task of facing the talented Dallas Cowboys defensive line, Deiter turned in a more than respectable performance.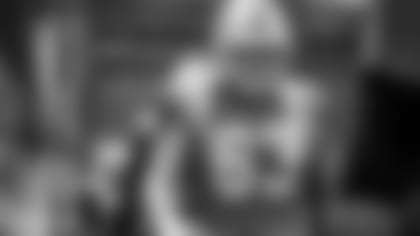 "You never know how it's going to play out," Deiter said. "I definitely didn't expect to play left tackle, but it is what it is and I just had to adjust to it. It could have been better. It could have been worse. There are two ways to look at it, but it was cool. It was just another little challenge that I had to navigate through, and I thought it went all right."
Let's make one thing clear right here: It's not as though Deiter had never played left tackle before.
He actually started at left tackle the entire 2017 season as a junior at the University of Wisconsin. Oh, and Deiter was good enough at left tackle that he was named an All-Big Ten Conference first-team selection by both the media and the league coaches.
And one more thing: Wisconsin finished 13-1 in 2017, and that happens to be the best record in school history.
Deiter finished up his career at UW as a guard, and there's where he lined up in the first two games of the 2019 season.
Being given the assignment of replacing Davis at left tackle after he left the game was a strong statement on the kind of confidence the Dolphins have in Deiter.
"It's nice that they felt OK enough to put me out there," Deiter said. "It's cool to understand that, but I haven't played tackle for a while and I don't want to say that they're like, 'Oh, he's for sure the tackle we want,' but it was cool that they were like, 'He can do it.' "
Head Coach Brian Flores said Deiter handled the assignment well.
"It was pretty admirable of him to go out there and (with) limited practice reps," Flores said. "There were some tough matchups out there, and I thought he performed well. Not perfect, but given the circumstances, I was happy he was there to kind of fill that role. He's got a lot of versatility. He's a tough kid. He's smart — just from a communications standpoint, there were no issues. He had some tough matchups for sure. I was happy with watching a guy — a rookie at that — in that environment, step into that type of situation and give us some really good effort and give us some good plays. I thought that was really admirable."
Deiter indicated he's practiced at left tackle the past two weeks.
He said it took a few snaps to feel totally comfortable back at left tackle, but that things got progressively easier as the game progressively.
"Just the speed was a little bit shocking," Deiter said. "I just kind of had like weird flashbacks of, 'I remember doing this.' I just kind of remembered getting the guy is just a little bit easier. In the League they're just past you, so you've just got to be that much cleaner with your sets, that much cleaner with your hands, footwork. It was cool."
What was coolest for Deiter from a personal standpoint was starting yet another game, keeping intact a streak that began when he was a redshirt freshman at Wisconsin.
As for left tackle or left guard, Deiter just wants to play.
"I have aspirations of starting in the NFL on the offensive line," he said with a smile on his face. "I don't care where — just as long as I'm playing. That's it."