Wide receiver Preston Williams still was bemoaning the one that got away in Dallas, but the rookie from Colorado State remains a major factor in the offense.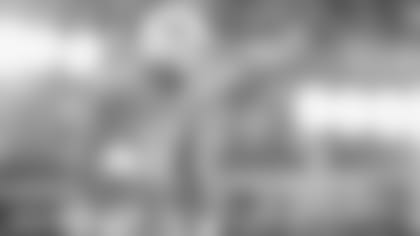 Williams was targeted 12 times in the game against the Cowboys, the highest total for any Dolphins receiver since Week 15 of the 2017 season when both DeVante Parker and Jarvis Landry reached that total in a game at Buffalo.
"A couple of them got batted down," Williams said. "Coach called certain formations for certain plays for what the defense was running. Josh (Rosen) goes through his reads and makes the best throw possible. A lot of times I was in the right situation."
It was in the second quarter that Williams had his near-miss when he was the target of a Rosen pass in the end zone. He got both hands on the ball, but lost control as he was falling to the ground, in large part because Dallas cornerback Chidobe Owuzie also was able to get a hand on the ball as Williams was trying to complete the catch.
"Honestly? I should've made that catch," Williams said. "I feel like I've been (expletive) in the end zone. I've just got to come down with those. I wish I had them back."
Williams had another near-miss in the end zone in the season opener against Baltimore, though he did score the Dolphins' first touchdown of the season on a reception from quarterback Ryan Fitzpatrick.
With Rosen at quarterback, maybe it shouldn't have been a surprise that Williams became a favorite target considering the two have a connection that goes back to high school.
"We played in The Opening together," Williams said. "We're familiar with each other just from past events. We're just reuniting back here. It's pretty cool. We've got to get a little bit more chemistry down, a little bit more work together so we can just polish up some things, and get on the same page. I feel like me and him will be real fine, me and Josh. Josh is a great quarterback. He knows what he is doing. He is a talented guy with a great arm."
Williams, for his part, is a talented guy with great size.
And he continues to contribute after joining the Dolphins as an undrafted rookie free agent.
"Undrafted, first round, I never doubted my talent and what I can do," Williams said. "I had a chip, that gave me drive, but at the same time I still felt like I could still compete in the league and be one of the No. 1 receivers one day."