The Dolphins represent his fourth team this season after he spent training camp with the Buffalo Bills, followed by stints with the Indianapolis Colts and the Philadelphia Eagles.
The goal now is to make Miami his permanent home.
"I think it's the goal of every NFL player," Lewis said. "No one wants to be the guy that always moved around. After getting let go a couple of times, I just had enough, so being able to establish myself here, that's what wakes me up in the morning knowing that I'm fighting for something bigger than myself, for my family. That's what's really driving me right now, so I'm hoping to just keep improving, keep doing what I do and hopefully find a home around here."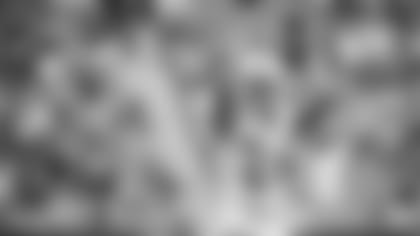 The game against the Eagles on Sunday will mark the fourth time since he joined the Dolphins in mid-October that Lewis will be facing one of his 2019 teams.
Lewis' stint in Philadelphia was a short one, as he was signed to the Eagles practice squad Oct. 1, was moved to the active roster Oct. 14 and then waived Oct. 24, one day before the Dolphins claimed him off waivers.
"I was on scout team when I was out there," Lewis said. "(I'm) somewhat familiar with all (the Eagles receivers), but I don't think it's enough to really say that I know everything about the offense. That's where the film study comes in. I'm just going to play my game, study my film, study whoever the matchup is, just take it from there."
Lewis opened training camp with Buffalo, which waived him on Oct. 31 before he was picked up by the Colts. He spent the first three weeks of the regular season with Indy, getting action on special teams in all three games.
He got his first action of the season on defense in his very first game with the Dolphins, the Oct. 17 matchup against Buffalo.
Since then, Lewis has shown flashes while started three of the six games he has played for the Dolphins.
He didn't start against the Cleveland Browns last Sunday, but Lewis recorded his first NFL interception when he caught a deflection after a Baker Mayfield pass thrown behind intended receiver Odell Beckham Jr. popped in the air.
"It was great," Lewis said. "I didn't know what to do at first. I didn't even see the ball come my way. My eyes were on the receiver, so I just felt it hit me. It was just a reaction. I just grabbed it and held on and tried to get as much yardage as I could before I was taken down by about three linemen."
The interception was part of a pretty solid outing by Lewis, who finished with a career-high three passes defensed.
Yes, the Cleveland passing game put up numbers, but Beckham and Jarvis Landry are two talented receivers and, again, Lewis made some plays.
Just the experience of facing two wide receivers of that caliber was beneficial for a young cornerback like Lewis, who played seven games for Buffalo in 2018 as a rookie.
"It was great," he said. "Those are two really good receivers. Real good. They compete. It was a great experience and all that, type of dudes that I was watching when I was younger and all that, getting a chance to actually go there … they also made some great plays and I gotta give them credit. I made my share of plays as well. It was great, and it was just a confidence boost to keep going."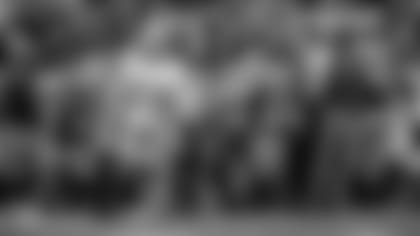 Lewis' interception came a little less than a month after he thought he had recorded career pick number 1.
That play came in the Monday night game at Pittsburgh when Lewis had an interception overturned after a replay review showed his foot was on the sideline when he secured the catch.
Through everything, Lewis has made an impression on Head Coach Brian Flores.
"He's tough, can tackle," Flores said. "He's smart, he's reliable and he loves to play. All characteristics that we want in a Dolphin. He's made a couple of plays for us. When things don't go his way, he's got a short memory, I would say. And that's a good thing. You need that at that position — you really need that at all positions. I've been pleased with him."
Lewis said he's definitely growing in the defense as the weeks go by, which only makes considering he joined the Dolphins a month in the season.
"It's definitely been crazy," Lewis said. "It's been the craziest year. It's the first time I've really moved around teams more than once in a season. But I look back at it, it's all been a blessing. I did my time up in Indianapolis, a little bit of time in Philly, and once I got let go from Philly, I didn't know what was going on, what the future was going to hold.
"Coming here and getting a chance to play, start on defense, it's been a blessing. I know it's been up and down and all that, but I couldn't have asked for anything better."