While quarterback Ryan Fitzpatrick continues to lead the Dolphins offense, Josh Rosen remains hard at work trying to continue his development.
This week it involved playing the role of Philadelphia Eagles quarterback Carson Wentz to help the defense prepare for the game Sunday at Hard Rock Stadium.
"I just try to play my game for the most part and go through reads as we would, try to see how similar the plays (are to our offense)," Rosen said after practice Friday. "Maybe if it's a guy that scrambles a little bit, I might pick like a play or two through practice to scramble. But for the most part I just try to throw to the open guy."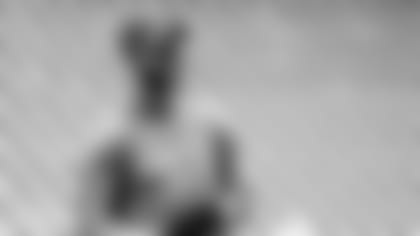 Head Coach Brian Flores said Rosen had a good week of practice.
"He's making progress," Flores said. "He's in early, he's studying, he's going through his practice clips, his practice plays, going through his progression, trying to get the ball out quickly, trying to make the right reads, taking shots when he can take shots. This week, in the Carson Wentz role, I think that was good for him and kind of going through what they do offensively. I think it was good for him and it was a good week for him."
Rosen's last of three starts for the Dolphins this season came in Week 6 against the Washington Redskins when Fitzpatrick replaced him early in the fourth quarter.
Since then, Rosen's only action came in the fourth quarter against the Indianapolis Colts when Fitzpatrick was being evaluated for a concussion and he handed off on three consecutive plays before the Dolphins kicked a field goal.
Rosen said he has focused on getting the ball out quickly during practice over the past several weeks, though he said that always was a point of emphasis.
When asked whether he was encouraging by his progress, Rosen answered in the affirmative.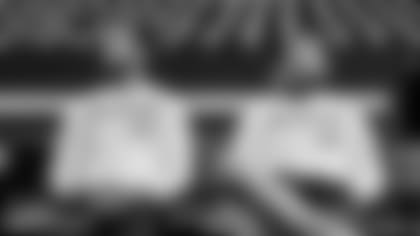 "I think my grasp of our offense is getting better," Rosen said. "I'm just sort of continuing to study and short of shadow Fitz and watch our offense in more games as we come in on Mondays and see how everything played out. I'm finding all kinds of ways to improve, whether it be on scout team with cards or in the film room watching our offense on the field."
As he has throughout the season, Rosen said Friday he will do whatever the coaches ask of him, whether it be continuing to back up Fitzpatrick or go back to the starting lineup.
In the meantime, he'll simply continue to work as hard as possible to become the best quarterback he can be.