Since the Dolphins returned from their bye in Week 6, Gesicki has 25 receptions for 271 yards in seven games. He ranks in the top 10 among NFL tight ends during that span in targets, receptions and receiving yards.
Through it all, offensive coordinator Chad O'Shea has seen Gesicki's confidence level just get higher and higher.
"It's human nature when you have success that you have more confidence to do your job regardless of what your job is," O'Shea said Tuesday. "That's definitely been the case in Mike. I know that his confidence has grown and it should because he's done some things positive on the field and I know that one of the things you gain confidence in is when your other teammates and coaches have confidence in you. Certainly that's the case with Mike right now. The quarterback has confidence in him. The coaching staff has confidence in him. His teammates do. And he's earned that over time here with his work ethic in practice and really investing a lot of time with Fitz (Ryan Fitzpatrick) to being on the same page. And I think it's really been reflective in his play here recently."
Gesicki's emergence can be seen in his playing time.
Against the Buffalo Bills two Sundays ago, Gesicki was on the field for 86 percent of the Dolphins' offensive snaps. Against Cleveland, it was 90 percent.
That is a function of Gesicki getting better in all aspects of his game, including his ability to produce as an in-line tight end.
"It's helped greatly," O'Shea said. "You can see by alignment what we've been doing with him. We're now comfortable with bouncing him around. I think that's very important to the tight end position is if you have flexibility at that position, both to be able mentally to get lined up and physically to do some things inside as well as outside, it really increases your role within this offense and it allows us to do, from a play-calling standpoint, a lot more things when you can kind of move him around as a chess piece and use him in a multiple different alignments and roles.
"His route tree has expanded because of his alignment and I think that's very important for the production of that position. And again, he's put himself in position to where he's now in different alignments and able to use those route trees that increase because of that."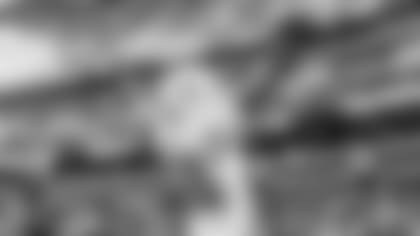 Gesicki could find himself again playing a key role for the passing game Sunday against the Philadelphia Eagles after wide receivers Jakeem Grant and Albert Wilson both left the Cleveland game because of injuries.
Now that Gesicki has broken the ice with his first NFL touchdown, he and the Dolphins certainly are hoping it can have a snowball effect.
"I was happy for him," O'Shea said. "He's earned the right to score a touchdown and he's done a good job for us and hopefully it is a snowball effect."