"At the end of the day," he says, "it's all about doing the right thing, on and off the field."
By all accounts, the third-year Dolphins defensive tackle is doing a good job in both aspects.
On the field, he continues to rank among the NFL leaders for tackles not only among interior linemen but for all defensive linemen. He has 50 on the season, which is tied for fourth in the league among D-linemen with Joey Bosa of the Los Angeles Chargers and trails only the 55 tackles of Cam Heyward and Sam Hubbard, and the 51 tackles of Rams defensive tackle Michael Brockers.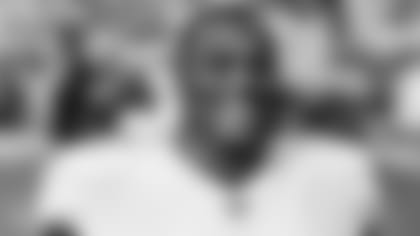 "It's a great accomplishment, but at the end of the day, we've got five games left," Godchaux said. "Never get complacent. Still stay hungry. At the end of the day, we're still out there working on technique. I'm aware of it, but I don't let those things be a factor at all."
In just the first 11 games, Godchaux already has surpassed his previous season high of 48 tackles, which he did in 2018.
He had statistically his most productive game of the 2019 season against Cleveland last Sunday when he finished with a season-high nine tackles, two quarterback hits and split a sack with Charles Harris.
"Still got a lot of work to do," Godchaux said. "I think the biggest thing in this game is you want to stay consistent, each and every game. Try to put good stuff on film. Especially in 2019. A lot of guys might not be here next year, fighting for roster spots. Putting stuff on tape, that's my main message to the D-line. Talking to the guys in the room, 'Hey, wherever you be, make sure you put stuff on tape because you've got 31 other teams watching too,' so taking that message, taking that approach, each and every game is critical."
Godchaux is one of the two Dolphins defensive linemen who were on the team in 2018 — Harris is the other — so him taking on a leadership role shouldn't be surprising.
Defensive line coach Marion Hobby has spoken frequently this year about Godchaux really emerging as a leader, and Head Coach Brian Flores echoed those sentiments Thursday morning.
After saying earlier this year that first-round pick Christian Wilkins embodies a lot of the characteristics he likes and is someone who features prominently in the team's future, Flores said the same applied to Godchaux.
"He's big, physical," Flores said of Godchaux. "He's a talented player. He's got some real leadership to him. He's a smart player. He loves to play. I've been very pleased with him.
"We've got two young tackles we like. Both have lots of room for improvement, but I think they have the work ethic, the humility to want to get better, to want to improve. Hopefully they can reach their maximum potential."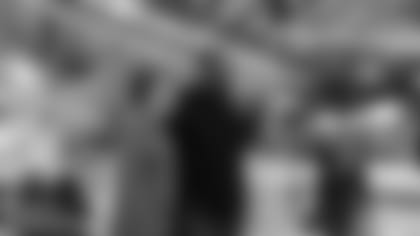 As it is, Godchaux already has established himself as a quality starter in the NFL.
If he already hadn't done so, he's also established himself as a champion of community involvement this year.
Through his Chaux Down Foundation, Godchaux has been heavily involved in community work through events in South Florida and back in his hometown of Plaquemine, Louisiana.
The latest example came Monday night when he was joined by some teammates for the first Chauxdown for Thanksgiving dinner in collaboration with Publix. The event at Hard Rock Stadium benefited 70 youth from FOOTBALL UNITES™ partnering programs 5000 Role Models, Big Brothers Big Sisters of Broward County, Boys & Girls Club Miami, the Palm Beach Sheriffs' Office, Pridelines, North Miami Police Athletic League (PAL), North Miami Beach PAL, Trayvon Martin Foundation, The Mavuno Project, Urban League of Broward County and the YWCA. Additionally, each child went home with a Publix gift card to help with groceries for the upcoming holiday season.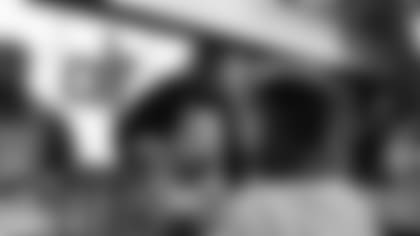 Godchaux's event was but one small part of the Dolphins' annual involvement in helping out those in need during the holiday season. Players, cheerleaders and staff collaborated to feed more than 8,500 members of the South Florida community throughout November.
"Just seeing kids come from different backgrounds, it's kind of like the same background I came from, single-parent household," Godchaux said about his event. "Just giving back to those kids, Thanksgiving dinner, kids who aren't fortunate, who can't afford it, things like that. That's kind of big to me. That's kind of dear to my heart. Growing up, I never had anybody do it for me. I always told myself when I make it, when I get some change in my pocket I will always want to go back and do it for those kids. At the end of the day, anytime I can get out, have some free time, away from stuff that I do, whether that's film study, getting my body right, I always like to give back to the community."
Godchaux said he has something planned for Christmas as well, and plans on continuing his community efforts.
Just like he plans on continuing to prepare on the field each and every week in the hopes of becoming the best player he possibly can be.
Godchaux admits that making the Pro Bowl is a goal — after winning a Super Bowl, of course — and he says he feels he has gotten to that level.
But the work never stops.
"Guys who make All-Pro or whatever, those guys have great teams too," Godchaux said. "All of stuff factors in. But, hey, I'm not worrying about that. I'm just looking to come to work each and every day, and get better."
Like he said, he just wants to keep doing the right thing on and off the field.