It's been an exciting week in South Florida with the Super Bowl back in the area for a record 11th time, and some of the benefits of hosting the big game will last long after the Kansas City Chiefs and San Francisco 49ers do battle at Hard Rock Stadium on Sunday.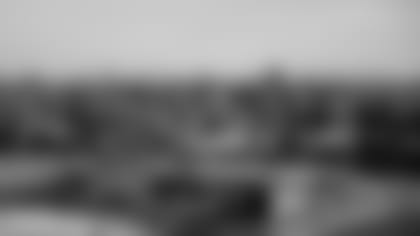 Beyond the economic impact of hosting arguably the biggest sporting event in the world, there are tangible benefits.
The most glaring is the Super Bowl Legacy Grant Program, which involves the NFL giving the host city a $1 million contribution from the NFL Foundation. The gift was supplemented by funding from the Miami Super Bowl Host Committee and the Miami Dolphins to bring the total to $2.4 million, which has gone to five different capital improvement projects in South Florida.
"As part of playing the game, our big issue for us is: We want you to remember us when we're gone," NFL Commissioner Roger Goodell said at a press conference at Gwen Cherry Park on Thursday. "We want to have a legacy from the Super Bowl that will remind you of the importance of community, the importance of the young people in our community. That's what this project represents in our Legacy park program is to try to give back to the community, who did such a wonderful job in hosting the Super Bowl."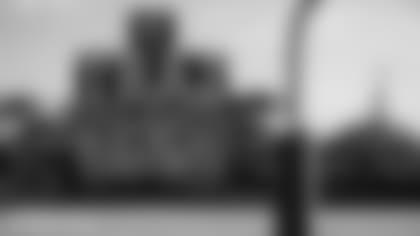 Gwen Cherry Park was one of the beneficiaries of the Super Bowl Legacy Grant program with its grass field replaced by a synthetic surface. The same transformation happened at Goulds Park and Miami Beach Senior High School, and there was funding for new lighting at Bayfront Park as part of downtown Miami's Baywalk along Biscayne Bay and the creation of an Outdoor Fitness Zone at Plantation Heritage Regional Park in Broward County. 
"These are the projects that after the final whistle is blown that are here for us as citizens to use and utilize and to experience and they're just remarkable," said Rodney Barreto, chairman of the Super Bowl Host Committee.
In an unrelated project, Nike got involved in the renovation of another athletic facility in Miami-Dade County, Nathaniel Traz Powell Stadium.
In the effort to protect the future of sport, Traz Powell is one of Nike's most sustainable renovations ever. Featuring 282,000 pounds of Nike Grind Infill — rubber material created from recycled athletic footwear and surplus manufacturing scraps to maximize playability while reducing environmental waste. It will feature an updated stadium waste system, LED and eco-friendly lighting solutions throughout, and newly planted trees to keep the air clean.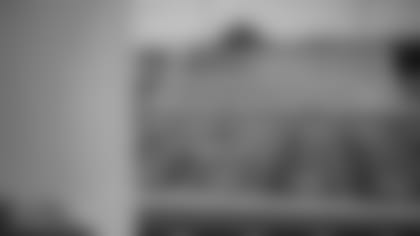 According to a press release, more NFL players have called Traz Powell Stadium their home than any other field in the country.
Dolphins wide receiver Allen Hurns, who played at Carol City High, was on hand for a ceremony at Traz Powell on Thursday. Fellow wide receiver Isaiah Ford and defensive back Bobby McCain were in attendance at the press conference at Gwen Cherry Park, which was followed by a ribbon-cutting ceremony and a Play 60 on the newly renovated field.
"It's dope, man," said Hurns, whose likeness is part of a mural depicting three former Miami high school stars. "From the moment I pulled up, it was eye-catching. And it meant a lot to me, playing here a lot in high school. Coming here seeing this, seeing how different it is, it means a lot, especially how big football is down here."
Along with Goodell, Dolphins owner Stephen Ross, Vice Chairman/President/CEO Tom Garfinkel, along with political dignitaries — Miami-Dade County Mayor Carlos Gimenez, Miami-Dade County Commission Chairwoman Audrey Edmonson, Miami-Dade County Commissioner Jean Monestime — were present for the press conference and ribbon cutting Thursday at Gwen Cherry Park.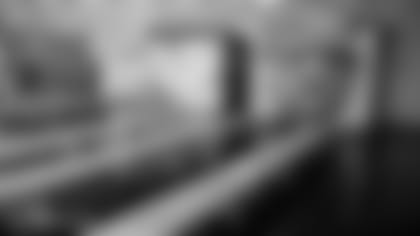 "We want to bring many more Super Bowls on a regular basis and other major events," Ross said. "Big events bring tourists in, which we count on for dollars and jobs and everything else. That's what it's about. Hopefully, the Miami Dolphins being in a Super Bowl and winning. That's what everybody is counting on. That would be the ideal situation. Hopefully the next time the Super Bowl is here, we're playing."
Said Garfinkel: "I mentioned the other day at the (Super Bowl Welcome press conference), this is going to be an amazing Super Bowl. We've got a great matchup. We're going to have great weather, it looks like, on Sunday. The only Super Bowl that's going to be better is the next one the Miami Dolphins are playing in."
The Super Bowl is back in South Florida for the first time since 2010 thanks to the $700 million renovation of Hard Rock Stadium that was entirely funded by Ross.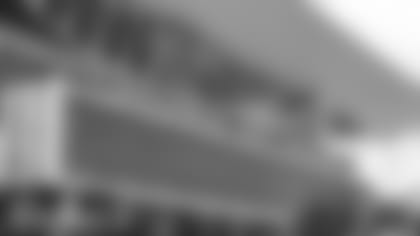 "What we've done with the stadium, thanks to Steve, that is now a global entertainment destination," Garfinkel said. "When you go around this entire region now, the Super Bowl is impacting people's lives throughout Miami-Dade County everywhere you go throughout this region. I'm blown away by it. Everywhere I go, I can't believe the number of people, the amount of investment, the things that are happening in this community because of the NFL and Roger and what this game means to this country now and what it means to this area because we're able to have it here. I think we should all keep that in mind as we move forward. This stadium brings in events like this because of Steve's commitment that changes people's lives in this community, impacts people's lives and I think that's the legacy that everybody up here (on the stage) should be very proud of."
Alberto Carvhalo, the Superintendent of Miami-Dade County Public Schools, also discussed the impact of the Super Bowl and what it will leave behind in terms of improvements for recreational facilities around the region.
"Long after the Chiefs and 49ers have left our community, one a winner, long after J-Lo and Shakira have put down their microphones, long after the celebration, the before-party and after-party, there will be many legacy projects that will no doubt in a significant way impact the quality of life of children in our community," Carvalho said. "Whether we're talking about Miami Beach Senior High School or the remarkable work done by Gen Youth, bringing solutions for food insecurity across schools in Miami-Dade overnight providing 10 million meals in the near future to the kids in South Florida, whether we're talking about the brand new Traz Powell, from the inner city to the outer city, from Goulds to Edison Senior High School, there is something for everyone."