Between events at the Super Bowl Experience, Radio Row, official parties and community programs, there has been a lot happening in Miami this week ahead of the big game at Hard Rock Stadium on Sunday.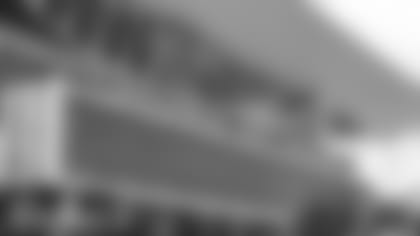 On Friday, it will be Davon Godchaux joining the other Walter Payton Man of the Year nominees around the league for an event designed to teach students about giving back.
Thursday, it was Bobby McCain and Isaiah Ford attending a press conference at Gwen Cherry Park in recognition of the Super Bowl Legacy Grant program that led to renovations on the athletic field.
"It's way bigger than the game (and) people don't understand," McCain said. "There's so much going on off the field. Especially for the kids, it's an unbelievable experience."
"It's my first time, so I didn't really know what to expect," Williams said. "I've just been having a lot of fun out here just giving back. It's cool to spend time with everybody. It's fun just seeing smiles on everybody's faces."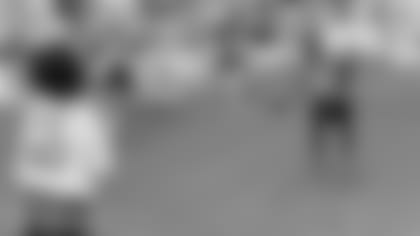 McCain has attended Super Bowl events before, making the trips to Houston for Super Bowl LI in 2017 and to Atlanta for Super Bowl LIII last year.
Ford said he attended the Super Bowl Experience in Jacksonville before Super Bowl XXXIX in 2005, days before he turned 9 years old. 
Rowe has plenty of Super Bowl experience, but his was different. He actually was involved in the games.
After beginning his NFL career with the Philadelphia Eagles, Rowe was traded to the New England Patriots and earned a Super Bowl title following the 2016 season. He went to the Super Bowl the following year, though the Patriots lost to Philadelphia that time. And in 2018, Rowe ended the season on injured reserve for the Patriots as they won the Super Bowl for the second time in three years.
Rowe got in the Super Bowl spirit when he took part in the Play60 event for local students in grades 4 through 6, and made sure to wear his two Super Bowl rings along with the AFC championship ring from 2017.
"When I was a kid, I didn't get to see any Super Bowl rings," Rowe said. "Kids that are football fans, it's something cool to them. I think one kid said, 'Hey, I want to win one of those one day.' Just give them something to work for.
"It's good to get two perspectives on (the Super Bowl). I was blessed to get three runs at it, got that inside view perspective, and now it's in the city I play for, have another view to volunteer, kind of see what the events going on around the city are. It's pretty cool."
As much as they're enjoying being a part of Super Bowl week, what the Dolphins really want in the future is for that week being all about getting ready for Super Sunday.
"As a competitor, you go out and you work hard for that game, to be playing in that game," Ford said. "Me and Bobby even joked around. Mr. (Tom) Garfinkel asked us if we were going to the game (Sunday). We both said no. The only time we'll be going is when we're playing in it. That's the goal. That's always been the mind-set."
Said Harris: "(The other) night I was actually doing autographs upstairs and the teams came out, they had like a little press conference and whatnot and just seeing the crowd around them, I had a little bit of animosity in my heart. But it's good for the two teams, the guys on those teams. But definitely want to get here. Have to. This is the pinnacle, it's why we play the game. Definitely want to get to the mountaintop."