Bobby McCain is a quarter of the way through his first season as an NFL safety, and he says he's continually making progress in his new role.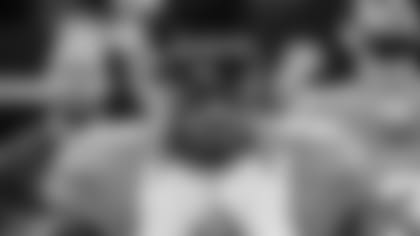 The five-year veteran doesn't necessarily like the word "comfortable" to describe how he's feeling at safety, though it actually might apply.
"I try to get better every day at it, but I'm OK with it right now," McCain said. "I feel I'm at that point; now it's just get better and be better with takeaways and helping the team get the ball back to the offense."
"You get the hang of things back there. You've just got to defend the deep part of the field. Missing last week was kind of helpful to me because I got to see things and plays you can make that you feel like you could help on. I definitely want to be better in getting turnovers, getting a couple more turnovers, get my hands on a couple more footballs, but I can't complain. You've just got to do your job and play your role."
McCain missed the game against the Los Angeles Chargers on Sept. 29 because of hamstring/shoulder issues, and he's listed as questionable for the game against the Washington Redskins on Sunday.
McCain moved to safety in the spring after spending his first four seasons with the Dolphins at cornerback, primarily as the nickel corner.
He said the biggest difference between his old and new positions is now having a lot of space to cover and doing a "lot of running."
Head Coach Brian Flores said Friday he's been pleased with McCain's development as a safety.
"From a communication standpoint, he's probably one of our top communicators," Flores said. "He can get himself along with some other guys lined up, which is definitely helpful when things change and the offense, whether they go to empty or shift or motion, he can kind of handle all that, those adjustments within the defense. We missed him last week, so we're happy to have him back, and I think he's played well at that position."
McCain says he's happy to help out at a new spot, which in turn helps showcase his versatility.
"It's cool," he said. "Whatever helps the team win. Now, everybody knows I can do it all now."
The Dolphins now know who which quarterback they will face Sunday.
Washington Redskins interim head coach Bill Callahan revealed Friday that veteran Case Keenum would start against the Dolphins at Hard Rock Stadium and rookie first-round pick Dwayne Haskins would serve as the backup.
Keenum started Washington's first game before Colt McCoy got the start against the New England Patriots in Week 5. Keenum was inactive for that game after missing practice all week because of a foot injury.