Dolphins Head Coach Brian Flores has said it more than once: Special teams are very important to him.
It may explain in large part why Chris Lammons and Deon Lacey both are on the 53-man roster, and they both made their presence felt in the kicking game in the season opener.
Lammons got the second-most snaps on special teams against Baltimore in his NFL debut with 26. He trailed only the unit captain, Walt Aikens.
"It felt good to be out there and just fly around and gain confidence to know that I could really do this," Lammons said.
"They were working my tail off all camp. I've been running with the 1's on special teams, so I already knew what time it was for me."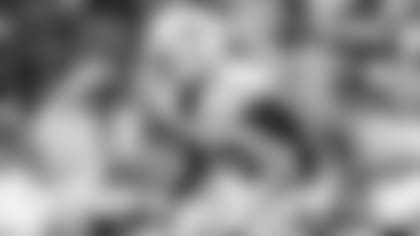 Lacey, who was claimed off waivers from the Buffalo Bills on Sept. 1, made an immediate impact on the opening kickoff with a big hit on Baltimore returner Justice Hill, tackling him at the 11-yard line.
"You know how kickoffs are, that's a tone-setter," Lacey said. "Happy I was able to get out there and showcase some of my talent and hopefully get some more work in this week.
"I saw him fumble it, so I didn't know if he was going to return it near side, short side of the field. We were past the 30 by then, and once I saw him trying to come back toward us, it was easy work after that."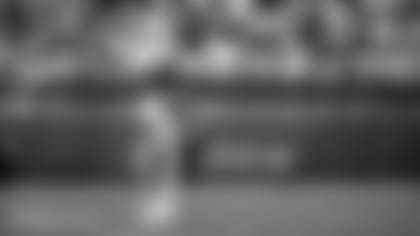 This is a second stint with the Dolphins for Lacey, who was signed in January of 2017 but was among the roster cuts to the 53-man limit. He played every game the past two seasons with the Bills.
Lammons, meanwhile, joined the Dolphins practice squad late last season before being re-signed to a futures contract in January.
"He's worked extremely hard to better himself, both on the field and off the field," Flores said before practice Thursday. "He's tough. He's fast. He's physical. The game's important to him. He puts the team first. He went out and made a lot of plays in the preseason. He's a guy who we like his toughness. You need that on your team, especially in the kicking game. I think he's done a good job."
Tackle Julién Davenport, who started the season opener against the Baltimore Ravens, was added to the Dolphins' injury report Thursday.
Davenport was listed as a limited participant in practice with a knee injury.
On the flip side, safety Walt Aikens was removed from the injury report after being included Wednesday.