TAMPA — Defensive tackle Christian Wilkins continues to make progress in his first NFL training camp, but Head Coach Brian Flores had a message for the 2019 first-round pick after practice Wednesday.
"He's doing a good job," Flores began after being asked about the kind of camp Wilkins has been having. "This is a kid who's high-energy, he's got a lot of ability. He plays extremely hard."
"He's got to play with better pad level, that's for sure," Flores said. "I hope he reads this. Somebody make sure that he reads that: He's got to play with better pad level. But this is a talented young man. Again, for him, every play, every series is a good experience for him. The early-down stuff is good. The pass rush, his technique has got to get a little bit better."
In the big picture, though, Flores said he's been happy with what he's seen from the former University of Clemson star.
"He does a good job," Flores said. "We're excited to continue to work with him and he'll develop and grow and hopefully turn into a good player."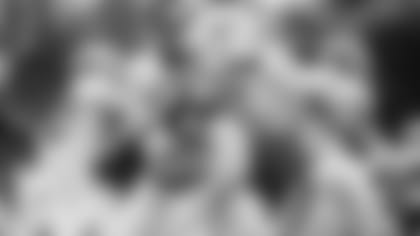 The family of Hall of Fame linebacker Nick Buoniconti is inviting the public to join in a celebration of life two days before the Dolphins' 2019 season opener against the Baltimore Ravens.
Actually, the official invitation calls it a celebration of "the many lives of Nicholas A. Buoniconti," a fitting acknowledgement to the many areas where Buoniconti succeeded.
The event will take place Friday, Sept. 6 from 5 to 8 p.m. at The Miami Project to Cure Paralysis at the Lois Pope LIFE Center in Miami. Those interested in attending are asked to RSVP by Friday, Aug. 30 to Teri Bendell via phone (786-256-9861) or email (tbendell@miami.edu).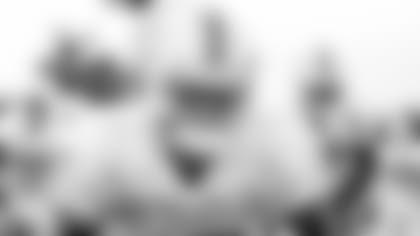 One of the highlights of the joint practice Wednesday came when wide receiver Albert Wilson caught a pass down the middle of the field from quarterback Ryan Fitzpatrick.
The play itself, while nice, wasn't nearly as significant as seeing Wilson making a catch in a competitive setting.
Wilson still has yet to take part in team drills this summer, but this was just another indicator that he's making steady progress in his return from the hip injury that cost him the second half of the 2018 season.
"I thought he did a really good job on that," Flores said. "Good route, turned it upfield. I've got to watch the film. I thought the ball was a little bit loose but we'll watch it. I think he tucked it pretty well.
"But he's doing a good job. You're seeing a little bit more from him every day. It's a new offense for him, so getting those reps and having the ability to play fast and play with his teammates and get with the quarterbacks and understand them."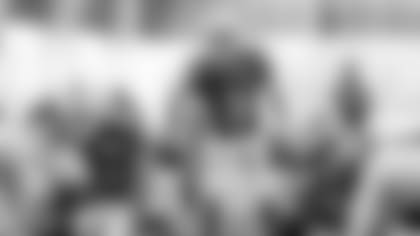 Quarterback Josh Rosen got all the work with the first-team offense Wednesday, and Flores explained the thought process behind that decision.
A lot of it had to do with Tampa Bay defensive coordinator Todd Bowles, the former Dolphins assistant who served as interim head coach for the final three games of the 2011 season.
"We just wanted to get him some looks with obviously our first team, but Todd does a really good job in Tampa," Flores said. "I wanted to see (Rosen) against that group and some of the exotic looks that his first team is giving us. That's really it. Fitz (Ryan Fitzpatrick) saw it yesterday. We wanted Josh to see it today and that's really what that was. … Trying to see everything was a little bit tough, but from what I saw, I thought he had a good day and he's headed in the right direction."
Running back Kenyan Drake joined the list of players sitting out practice Wednesday when he was spotted with a walking boot on his right foot.
Flores was asked whether there was a concern about Drake being ready for the regular season opener against Baltimore on Sept. 8.
"We take things day-to-day here," Flores said. "The opener is down the road. He's got a little injury. He's just going to take it day-to-day. He's got a great attitude about it. I think he'll be OK."
Tackle Laremy Tunsil, who was kept out of the preseason opener against Atlanta last Thursday, took part in the early portions of practice before being taken out.
"Laremy is fine," Flores said. "I think he'll be OK. I think we just have to be … he's obviously one of our best players. We've got to use caution when it's time to. That's just doing things the smart way. We're not going to baby anybody, let's be clear on that. He knows that. But we felt like that was the right move today."