The Miami Dolphins are on a nice little roll. How does that sound?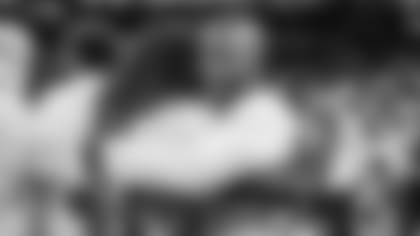 A week ago it was against the New York Jets, a breakthrough game after seven straight losses to start the season. That was impressive.
But Sunday, a 16-12 victory over the Indianapolis Colts, was even more impressive. The Dolphins beat a quality team, a winning team, on the road. They led early and held on late. They came up with some huge stops on defense, got some big plays from quarterback Ryan Fitzpatrick and put on an overall gutsy performance that has become this team's calling card for much of the past month.
Now they've won two in a row. Now there is further evidence of how this team is trending in the right direction. There is something happening here. Confidence is growing. The players, many of them strangers just a few months ago, are now starting to understand one another. The coaching staff has done a masterful job, plugging in each new piece, seeing what works and building on the things that do.
The trades. The injuries. Countless roster moves. This team has overcome all of that and Sunday's victory was the best example yet of how far they've come.
"I'm so proud of this team," said coach Brian Flores. "We're starting to come together."
I'm not here to tell you what's going to happen from here on out. But I can tell you this: What this team has accomplished over the past two Sundays should not be dismissed as some aberration. It is very real. They did not back into either of these victories. They went out and earned them.
Against the Colts, it was about building that 10-0 halftime lead, falling behind 12-10 early in the fourth quarter and then finding another gear, getting a pair of long-distance field goals by Jason Sanders to take the lead and getting some huge defensive stands, including both a fourth quarter interception and a fourth down tackle by Nik Needham, to close it out.
That interception by Needham was one of three by the secondary, and you can certainly make an argument that that was the difference in the game. Steven Parker takes the ball out of tight end Eric Ebron's hands in the end zone for a first quarter interception. Bobby McCain steps in front of a Colts receiver late in the second quarter and returns the pick 32 yards to set up a touchdown. Those were two huge plays as was Needham's.
When you think about all the changes this secondary has undergone on a weekly basis, and how they are doing it without Xavien Howard and Reshad Jones, it has become one of the more remarkable storylines of this team. I mean Needham, for instance, is an undrafted rookie. Parker was picked up off waivers on the first of September. It goes on and on.
The Dolphins had that 10-0 lead at the half and deserved to be there. The defense had those two turnovers, the offense got an 11-yard run from Fitzpatrick and a 47-yard field goal by Sanders, not to mention some clutch third down conversions. None, however, were more clutch than what Fitzpatrick did on that third-and-eight play deep into the second quarter. Nobody was open. But Fitzpatrick was. So he pump faked and took off, diving over the goal line.
I'd like to tell you I was surprised that a man who is about to turn 37 could make a play like that one. But after watching Fitzpatrick this season, little of what he does should surprise anyone. He is fearless. He is far more athletic than his appearance suggests. Over the last month or so, he has undisputedly become the on-the-field leader of this team. And I know he embraces that role.
But this go-for-it approach doesn't stop with Fitzpatrick. I like, for instance, how Flores doesn't hesitate gambling on fourth down. Why not be bold? Why not give this team every opportunity to get an extra play? He tried it twice in the first half, both on the same drive that ended the first quarter and began the second quarter.
The first came on a fourth-and-three at the Colts 35-yard line. Jakeem Grant ran a short crossing route. Fitzpatrick led him perfectly. Good call. Good execution. First down.
The second time they weren't so fortunate, a fourth-and-goal from the three-yard line. This time Fitzpatrick hit rookie Myles Gaskin in the flat, but Gaskin was tackled short of the goal line and the Dolphins could not add to their 3-0 lead. It was still the right call at the right time against a heavily favored team.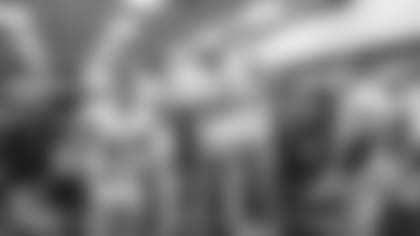 That's the attitude this team has had in general. This is an aggressive defense as well. We're seeing blitzes from every direction. We're seeing strange alignments like, even on occasion, most of the defense standing up at the snap. Did you see when linebacker Jerome Baker broke free up the middle for a first half sack? He didn't just happen to go unblocked. The defensive formation helped set that up.
It is all a part of what's been going been right for this team over the past two weeks, a team that now figures to be competitive in every game it plays. And that, in itself, shows you how far these Dolphins have come.