Considering who they were playing and where they were playing, the Miami Dolphins put together their most complete performance of the season Sunday against the Buffalo Bills.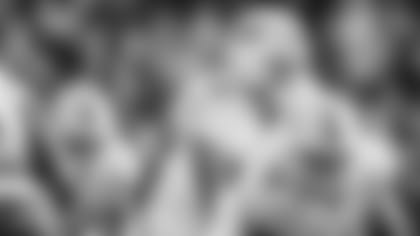 But it wasn't enough. A Sunday draped with so much promise ended once again in disappointment, the Dolphins losing 31-21 in a game they could have, should have, might have won.
Sometimes it's difficult to pinpoint when a game turns. Not on this day. On this day it was as clear as the powder blue upstate New York sky.
The Dolphins were leading 14-9 late in the third quarter. They were driving and on the doorstep of opening a bigger lead deep in Buffalo territory. Some of the crowd was voicing its displeasure. Yes, in Buffalo. It was all there for the taking, and then it just slipped away.
On a second-and-goal from the 12, a Ryan Fitzpatrick pass intended for Isaiah Ford was intercepted at the 2-yard line by Buffalo cornerback Tre'Davious White. It may have been the only really poor throw Fitzpatrick threw all day. The Bills responded by driving 98 yards on 12 plays for the go-ahead score and then added another one later, all told scoring 15 straight points following that turnover.
So the Dolphins put together a drive consuming just under 10 minutes of the third quarter, including a successful fake field goal run by punter Matt Haack, also including a first-and-goal at the 2, and get no points out of it.
I agree with Brian Flores when he said after the game that it was more than just that one play, that this team had several opportunities following that turnover to regain control. But you still have to wonder what might have been had that drive resulted in something other than a turnover.
Get a touchdown right then and there and, in my opinion, we're probably talking about the first win of the season and a performance by Fitzpatrick that clearly showed he is the right person to run this offense, a performance filled with guts and guile, most notably an 11-yard scoring run late in the game where he ran through a Bills' defender to reach the end zone. Fitz is fun I'll tell you that.
We'd be talking about a defense that despite missing Reshad Jones and Xavien Howard, stood up well for much of the game, holding the Bills to just three field goals until early in the fourth quarter.
We'd be talking about an offensive line with its fifth starting lineup in six games playing well enough to open holes for a very impressive Mark Walton and do a solid job protecting Fitzpatrick, who was never sacked.
We'd be talking about how the Dolphins were bold and creative with their play-calling and equally creative with their defensive schemes, how they outgained the Bills in so many of the important statistical categories. Except, of course, one.
Instead we are talking about a sixth straight defeat and a team still searching for a level of consistency that it can carry through four quarters. Through one half and that long third quarter touchdown drive, the Dolphins were plenty good enough to match up against a Bills team that came in with a 4-1 record and the third best defense in the league. But they couldn't sustain it, couldn't make that one play near the goal line that might have turned the day their way.
That's how close this team is to winning its first game. "At the end of the day," said Flores, "it wasn't enough. This team has to learn to win."
Things didn't start very well. On the second play from scrimmage, No. 1 pick Christian Wilkins was ejected for throwing a punch. Wilkins needs to be better than that and I'm sure he'll be the first to say so. The Dolphins need this promising defensive tackle in the lineup. He certainly can't make mistakes like that.
Then when the Bills go up 6-0 on two field goals it looked another one of those frustrating days. But this is when the offense kicked in and when Fitzpatrick clearly showed what a difference he can make with his leadership, his accuracy and certainly his toughness.
He led the Dolphins on a pair of 75-yard touchdown drives to take that 14-9 lead, the first score coming on a 3-yard run by Kalen Ballage, the second on an 12-yard pass to Parker. They looked so in synch on those two drives, a 34-yard pass to Williams set up the Ballage score and a 22-yarder to Albert Wilson – yes, Albert Wilson – set up the Parker touchdown.
But those were the final points until Fitzpatrick did his freight train impersonation, scoring on that 11-yard run with under two minutes left to close the deficit to 3. The Bills then returned the onside kick for a touchdown to seal the deal.
No doubt the Dolphins are improving on both sides of the ball and have shown us over the last two Sundays how close they can come.
Now it's about taking the next step. Now it's about getting that first win.