Just like the entire Dolphins team, Christian Wilkins made significant progress throughout the 2019 season.
The big defensive lineman with the big personality ended up having a productive rookie season in the NFL, but he's already looking ahead at doing even more in 2020.
"I'm never pleased," Wilkins said. "Even if I had the greatest rookie season of rookie seasons, I'm never going to be satisfied. But I'm definitely encouraged by a lot of things I've done this year. I feel like I belong in this league and I could play at a high level in this league, so I'm definitely looking forward to Year 2 and hopefully years after that."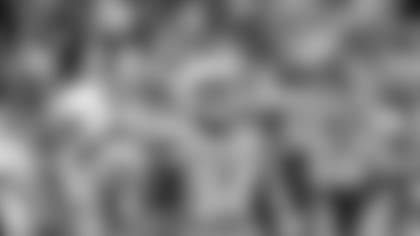 The 13th overall selection in the 2019 NFL draft, Wilkins ended up leading all rookie defensive linemen — edge rushers or interior guys — in tackles with 55. That was eight more than 49ers defensive end Nick Bosa, the second pick in the draft last April.
Among the six defensive tackles who were selected in the first round in 2019, Ed Oliver of the Buffalo Bills was second behind Wilkins with 43 tackles.
"It's cool," Wilkins said. "I'm really just focused on playing my game and doing what I need to do for this team. In today's day and age, you can't help but hear things. People are always talking or social media or whatever, so yeah, I was aware of that, but it wasn't something I was chasing. I just try to do what I can for my team and play my best each week."
Wilkins added two sacks in 2019, one each against the New York Jets in Week 9 and against the Cincinnati Bengals in Week 16 when he also caught a 1-yard touchdown pass from Ryan Fitzpatrick after lining up at fullback near the goal line.
Despite the thrill of getting into the end zone, Wilkins didn't hesitate to say the sack was more meaningful than the touchdown in that Cincinnati game because it's more of a reflection and reward for all the hard work that went into it.
And, make no mistake, Wilkins put in a lot of work in 2019.
Defensive coordinator Patrick Graham said in the final week of the season one of the highlights for his group was the development of Wilkins throughout the season.
That development didn't come by accident. Wilkins worked at it, all the while trying to absorb some important lessons.
Those lessons came on and off the field.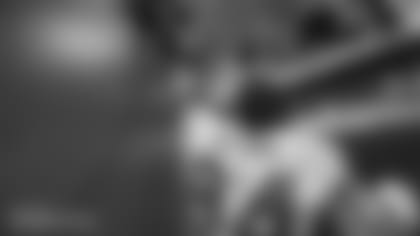 "How much have I learned? More than I learned earning two degrees at a top-20 public institution in college in four years," the former Clemson star said before the regular season finale at New England. "This year has been so big for me just learning everything on the field, off the field, just how to manage things, learning different techniques and just learning so much about the game and just trying to process so much information. It's a lot. I'm definitely finding a lot out about myself through this year, through the good times, the bad times, the things happening on the field, off the field. I'm just learning a lot.
"I'm just learning a lot and just figuring things out from a technique standpoint. There's just so much I'm learning, so just building that confidence, knowing that I can do it and that it can be done. Again, moving forward I just know what I need to work on to continue to improve and just be more consistent with things."
While he always feels there's more to be done, Wilkins clearly could see he was a more accomplished player at the end of the 2019 season than he was at the beginning.
"Just even watching tape of me from like Week 1, Week 2, it looked like playing Baltimore, playing the Patriots, I'm like, 'Who is that dude?' " Wilkins said. "Or like even in preseason, I'm like, 'My goodness, that is just bad ball.' Then seeing me the last three or four weeks, midseason, it's like, 'OK, I can recognize myself.' It's hard to (watch) seeing what I did in preseason and the first few weeks of the season. It's like, man, I did some things some well but a lot of things not so well. You definitely see the strides I've made, so it's definitely encouraging."
Graham mentioned Wilkins' work with his hands as the biggest area where the rookie improved. Head Coach Brian Flores made it a point during the training camp practices with the Tampa Bay Buccaneers to talk about Wilkins' need to improve his pad level.
Flores also was clear, after Wilkins was ejected early from the game at Buffalo for throwing a punch, that Wilkins was a player who clearly fit into the long-term plans of the organization.
"I feel like me and him have a better understanding of each other like any relationship when you're around each other a lot," Wilkins said the day after the season finale. "You get to learn and know things about each other. You get to learn some things about each other and just grow. That's kind of where our relationship is. I've got a lot of respect for him and I feel like he has a lot of respect for me. We have a good, strong working relationship.
"I feel like guys definitely started believing in him and his vision. We got a good bunch of guys in this locker room who are good, tough hard workers who want to be the best for themselves and for this team and for this organization."
The future clearly appears promising for both Wilkins and the Dolphins after they closed out the season with five victories in the last nine games, including the thrilling 27-24 comeback win against New England.
Wilkins, though, wasn't ready to talk about expectations for next season.
He did, however, say he was excited about what could be in store.
"Oh, for sure," he said. "I'm always going to be hungry, always looking to get better each day, each time I get an opportunity to go out on the field."