Dave DeGuglielmo's third stint with the Miami Dolphins is still in its infancy, but it already has been quite interesting.
It's going to get a lot more interesting starting Sunday with the start of the regular season and the challenge of getting a lot of moving parts ready to face the Baltimore Ravens and what usually is one of the top defenses in the NFL.
But if you think for a second DeGuglielmo is fazed by the task at hand, think again.
"In most NFL teams, there's going to be some change every week," DeGuglielmo said Tuesday when every Dolphins assistant coach addressed the media. "Sometimes there's a little bit more change, sometimes a little less change. That's week to week in every team. Gone are the days where five guys play the same five spots for an entire 16 games. I haven't seen it in a long time.
"That's part of the process. And we teach conceptually. We cross-train guys. To be honest with you, I'd like to have every guy on the line be able to snap a football. Why? Well, because you never know. You never know what's going to be needed for a game, to finish a game or to play a game, and you never know who the best guy is going to be until you give it a try, give it a whirl."
In addition to cutting players to get down to the NFL-mandated roster limit of 53, the Dolphins made several additional moves along the offensive line since they closed out their preseason with a victory against the New Orleans Saints.
Perhaps the biggest priority item in the coming days will be deciding on a new starting left tackle, with moving Jesse Davis over from right tackle surfacing as a possibility.
DeGuglielmo said that's just one of the options being considered and there ultimately could be a lot of movement up front.
"I didn't play the game," DeGuglielmo said. "I never played in the NFL. I've coached a lot of guys and done a lot of different things. It's just a matter of seeing how the pieces play together. It's not so much about finding one guy to play one spot. Even past groups I've worked with. It's more about getting good players to play well together. Not just getting good players to play good. If they play individually, we're not going to get anything accomplished. We just have to find the right mix and the right combination. We've been through that before.
"If you look back to New England in 2015, I rotated a whole bunch of guys — I didn't, the head coach did — quite a bit. We had three rookies playing and we rotated a whole bunch of dudes. The one game, I believe, we had 12 or 13 different combinations for every drive we had. Every drive was different for the entire game against Jacksonville."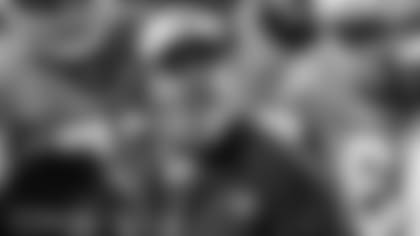 In that one game, the Patriots had seven offensive linemen play 39 or more of the team's 80 offensive snaps. New England defeated the Jaguars that day 51-17.
DeGuglielmo was the offensive line coach for New England in 2014-15 between his first and second stints with the Dolphins.
He coached the Dolphins offensive line from 2009-11 and in 2017.
Dolphins head coach Brian Flores hired DeGuglielmo as an analyst in the offense in the offseason, and he took over as offensive line coach early in training camp.
"I've been here three times," DeGuglielmo said. "I really like it here. I'm like a stray dog. They keep feeding me and I keep coming back.
"Every team and every year is different. Obviously, each time I've been back here, it's been with different people, different coaches each time. Every team is unique in itself. The fun part of the job is you get to watch teams evolve and grow and change. No two teams, even within the same structure, are the same year to year. The best part about coming back here is the support staff and the people that run the organization, day to day. The people that run the building, those people are the same. They welcome me with open arms. That's probably one of the best things about coming back here. There are people here that take good care of you. You know you're not just going to an organization where you're a stranger."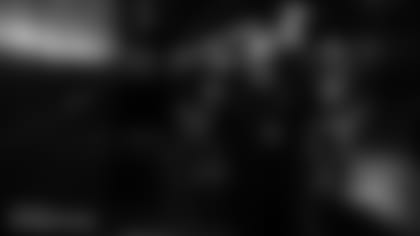 Five days before the opener against the Ravens, DeGuglielmo isn't quite sure who will make up his starting five along the offensive line. What he does know is what he wants from his group.
"I want them to be smart, I want them to be tough, and I want them to protect inside out," he said. "I want to make sure that the pocket is clean, so the quarterback can do his job. That's what we need to do. Smart. Tough. And really make a concerted effort to protect the people that are going to feed you. The running backs. The quarterback. That's how you're assessed as an offensive lineman. As an offensive line coach. And they have to understand that.
"Don't drive outside your lane. This is what we do. We're clydesdales, we pull the sled. We're not dancing in the circus and putting on a show. We do a grunt's work. That's what they are. They're doing the jackhammering. They're breaking concrete all day long. It's not sexy. But it's necessary for the building to go up."