The Dolphins are returning to Hard Rock Stadium for the holidays after being on the road for the past three weeks. The 15th game of the season is on Sunday, December 25, 2022 against the Green Bay Packers. Take a look at what's been going on this week and learn about the upcoming matchup, presented by Smirnoff.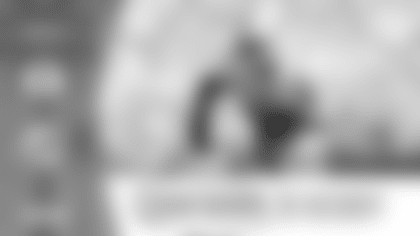 The Dolphins are looking for a win after losing three games on the road. If the Dolphins win, the team would be 9-6, posting their third all-time win on Christmas. The last time the Dolphins played on December 25 was 16 years ago in 2006. A victory would be Miami's 12th win at Hard Rock Stadium in the past 13 games, the best 13-game stretch in stadium history.
In 14 games this year, the team is averaging 96.9 rushing yards and 273.6 passing yards per game. Wide receivers Tyreek Hill and Jaylen Waddle combined have 2,646 receiving yards. The Dolphins are the only team in the NFL that has two 1,000-yard receivers with Hill and Waddle.
Quarterback Tua Tagovailoa currently has 3,238 passing yards. He also is the highest rated passer in the NFL this year (107.2). Running back Raheem Mostert is leading the team with 743 rushing yards. The Dolphins offense ranks second in the NFL in yards per play (6.24).
On defense, linebacker Jerome Baker has 89 tackles and 4.0 sacks while linebacker Elandon Roberts has 86 tackles and 2.5 sacks. Defensive tackle Christian Wilkins has 81 tackles, which leads all NFL defensive linemen.
The game will kick off Sunday at 1 p.m. ET at Hard Rock Stadium on FOX. For more information on how to watch, listen and stream the game, view our latest how to watch story.
As we get closer to kickoff, be sure to listen to Drive Time with Travis Wingfield for an in-depth preview of this week's matchup.