Defensive tackle Robert Nkemdiche had to wait a while to participate in his first practice with the Dolphins, but that was nothing compared to the wait cornerback Cordrea Tankersley.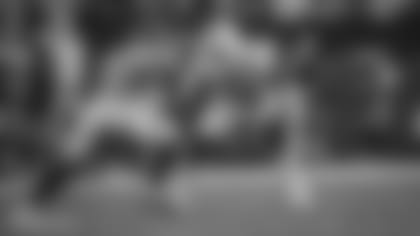 The wait ended for both players Wednesday when they were able to practice for the first time after being placed on the Active/Physically Unable to Perform list when the Dolphins cut their roster to the 53-man limit Sept. 1.
"It felt amazing," Nkemdiche said. "Just being able to work, back to being there and being able to get on the field with my guys. (Head) Coach (Brian) Flores, he gave me the opportunity to be here and do that and come out and keep living my dream as an NFL player. It's amazing. The guys in the training room have done such a great job — staying consistent, staying on top of me to make sure I do everything to get this thing possibly right. It's feeling amazing. I'm going to keep going, take it day by day and just growing and elevating and get ready to get back out there."
Tankersley, meanwhile, hadn't practiced since last November when he sustained a knee injury in practice that landed him on injured reserve in his second season with the Dolphins.
The injury ended a disappointing season for Tankersley, who appeared in six games with no starts after starting all 11 games he played as a rookie third-round pick in 2017.
"It felt great to knock some of that rust off, get back running with the crew," Tankersley said. "It's just exciting. It's a blessing. It's been a long process, but just happy to be back out there with my teammates. Felt great."
Per NFL rules, the Dolphins will have three weeks from Wednesday (Nov. 6) to make a determination on each player's status for the rest of the 2019 season.
The Dolphins can activate either or both players; keep them on PUP for the rest of the season; or release them.
"We have some time," Head Coach Brian Flores said. "We have a little time. It's a good opportunity to take a look at these guys — both 'Tank' and Rob — and really kind of get them into a practice setting, some individuals, some team drills, some group drills. It's been a long time for both guys since they've stepped on a field in a competitive environment. I never want to rush things. We've got some time. Look, if they look like they're ready to go, nobody wants to see those guys out there more than I do. But at the same time, this is a hard game to play, so we'll do what we feel is best for them individually and us as a team."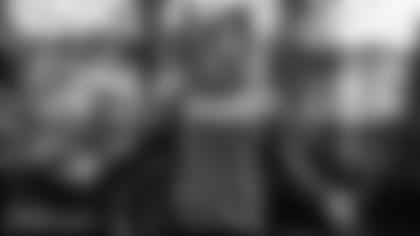 Nkemdiche was the 29th overall selection in the 2016 draft and he appeared in seven games in his three seasons with Arizona. He made six starts, all of them coming last year.
He's happy about his opportunity in Miami.
"It's just the best," he said. "Honestly, it's the best. You have an opportunity and you just want to make the best out of whatever situation you're in, honestly. I'm here and I'm going to do everything possible in my soul and my energy and my spirit to make sure I'm doing everything I could possibly to do be the best player I can be here, and I will. I'm going to keep going and I'm going to keep going and get out there and dominate and just keep elevating."