Xavien Howard ranks as one of the elite cornerbacks in the NFL, but even elite cornerbacks get beat sometimes.
That's just the nature of the game.
But what helps make great cornerbacks is the ability to bounce back, and that's just what Howard plans on doing when the Dolphins face the Los Angeles Chargers at Hard Rock Stadium on Sunday.
"It (brings) more motivation," Howard said this week. "Focus on just getting better each week and just improving and just doing my job."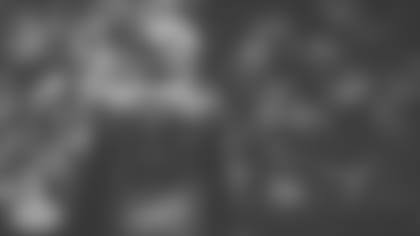 Howard said after the game against the Dallas Cowboys last Sunday that he "didn't have my best game." One year after Howard shut down Amari Cooper in a Dolphins victory against the Oakland Raiders, the three-time Pro Bowl wide receiver got some revenge in his personal rematch with a couple of touchdown catches.
The Chargers feature another standout wide receiver in the form of Keenan Allen, who leads the NFL in targets (42), receptions (29) and receiving yards (404) and is coming off a 13-catch, 183-yard performance against the Houston Texans last Sunday.
Howard says Allen has something in common with Cooper: great route running.
"Both of them (are) exactly the same," Howard said. "So I'm expecting the same thing from Keenan Allen. Him and (Cooper) are like 1-2 at route running. I gotta expect what I put on film with Amari, they're going to try to come back with it."
Howard's afternoon against Dallas ended when he was ejected late in the fourth quarter after being flagged for unnecessary roughness.
Head Coach Brian Flores said even if frustration was at play last Sunday, he's expecting the Dolphins' 2018 MVP to have a bounce-back performance.
"Xavien is very resilient," Flores said. "The kid has been through a lot. He's a tough kid. He's very resilient. He definitely has a next-play mentality. What you may see as a frustration on one play and it's gone the next. That's what you want out of a corner, specifically one as talented as he is.
"That, to me, is not anything that's a red flag or anything. I think Xavien will be good to go. He's a good player and I think he'll be ready to go."
Howard very much is ready to go and he would love nothing more than to get the chance to try to lock up Allen.
"For sure," he said. "For sure."