Christian Wilkins has made steady progress throughout his first NFL season and the numbers say he's having as good a season as any rookie at his position.
But Wilkins never has been and never will be satisfied, so that's not enough. There's always room for more.
"I always try to have a chip on my shoulder," Wilkins said after practice Thursday. "No matter what I do, I'll never meet my expectations because I have the highest standards for myself and highest goals and expectations for me."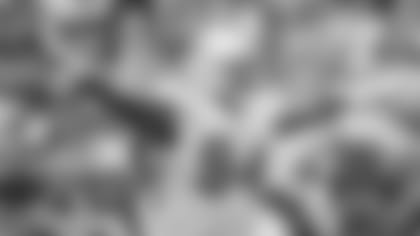 Regardless of expectations, Wilkins clearly has made an impact in his first season with the Dolphins.
In his first nine NFL games, which included eight starts, Wilkins was involved in 32 tackles.
To put that number in perspective, consider it's the highest total for any rookie defensive lineman in the league. In second place is defensive end Nick Bosa of the San Francisco 49ers with 29.
Second among defensive tackles with 26 is Wilkins' former Clemson teammate Dexter Lawrence, who is playing for the New York Giants.
But forget just rookies. The 32 tackles put Wilkins seventh in the NFL for all defensive tackles, rookies or not. Among the six above him is teammate Davon Godchaux, who's been in on 34 tackles.
Wilkins has been remarkably steady, at least statistically speaking, with four or five tackles in seven of the nine games.
There has, however, been a noticeable uptick in his performance in the past couple of games.
"I think he's really started to pick it up the last few games," Head Coach Brian Flores said. "He's very talented. He's got size. He's got athleticism. He plays with a really good motor, and I think he's starting to come into his own and really understand how we want him to play and then how we can use his talent and athleticism to help this team defensively and ultimately win some games. Whatever we ask, he's willing to do. He's the wing on the field goal protection. He plays end. He plays tackle. I like Christian a lot. Some things he could clean up. We know what those are, but I like him."
Of course, it was during the preseason when Flores made it a point to tell reporters that Wilkins needed to work on his pad level.
Wilkins can take to coaching, which is just one reason he has a bright future in the NFL.
"As a rookie you have a lot of guys come in, especially being a first-round, come in don't listen, not humble," Godchaux said. "All those things are opposite about him. He's a very humble guy. He's going to listen, he's going to take to coaching and all those things are great intangibles about him."
Godchaux describes Wilkins as a "rookie who wants to get better each and every day."
The big man from Clemson loves to have fun as much as the next guy, but he's deadly serious about his business when it's time to be.
"He's doing a great job continuing to work, grow as a player, as a person," said center Daniel Kilgore, who goes up against Wilkins at practice on a regular basis. "I'm leaving the facility, I'm seeing him as I'm leaving the offensive line room late, he's working with the defensive line doing some extra stuff. That's always great to see a rookie, but (you) kind of expect it of a first-rounder to come in and do those type of things."
Wilkins was one of five defensive tackles selected in the first round, along with Lawrence, Quinnen Williams of the New York, Ed Oliver of the Buffalo Bills and Jerry Tillery of the Los Angeles Chargers.
While stats say Wilkins has been the most productive of the rookie defensive tackles, he fully understands that stats never tell the whole story when it comes to defensive linemen. He also understands the fascination with looking only at sacks when it comes to defensive linemen and how that's sometimes used to gauge players in the public eye.
"If I'm doing my job for my team and what they need me to do and what the coaches are asking me to do, as long as I've got the respect of those around me, then I couldn't care what whoever else thinks," said Wilkins, who had his first NFL sack against the Jets two Sundays ago. "It's easy to be so analytical or so statistical when it comes to the D-linemen. Just like anything else, it takes time too. Once you figure things out, you get those reps, you are able to critique your game and learn from what you're doing good, learn from what you're doing bad and improve all those things, the more stats will come."
Rest assured, though, no matter what kind of stats Wilkins ultimately accumulates, he still won't be satisfied.